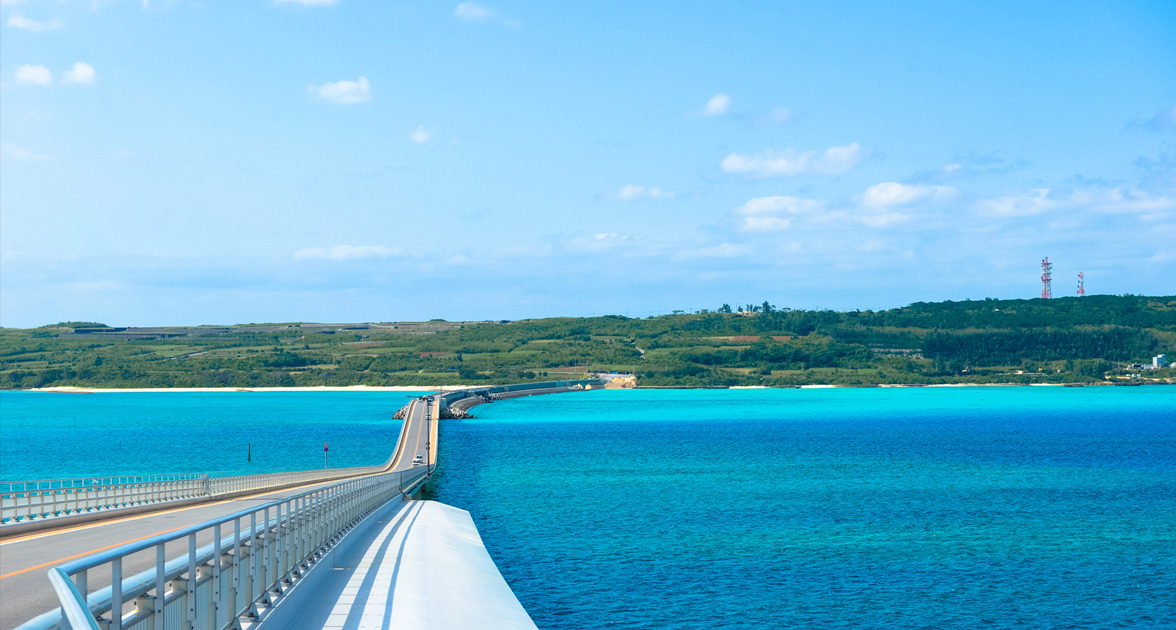 With its location in the middle of the East China Sea, it's no surprise that water sports and beach activities are popular among tourists to Okinawa. The island offers endless outdoor options including scuba diving, snorkelling, and offshore fishing. Or check out the Southeast Botanical Gardens; it is a relaxing way to see the exotic local flora and the children's zoo allows kids to get close and personal with the island's animal residents.
---
Tsuboya Pottery Museum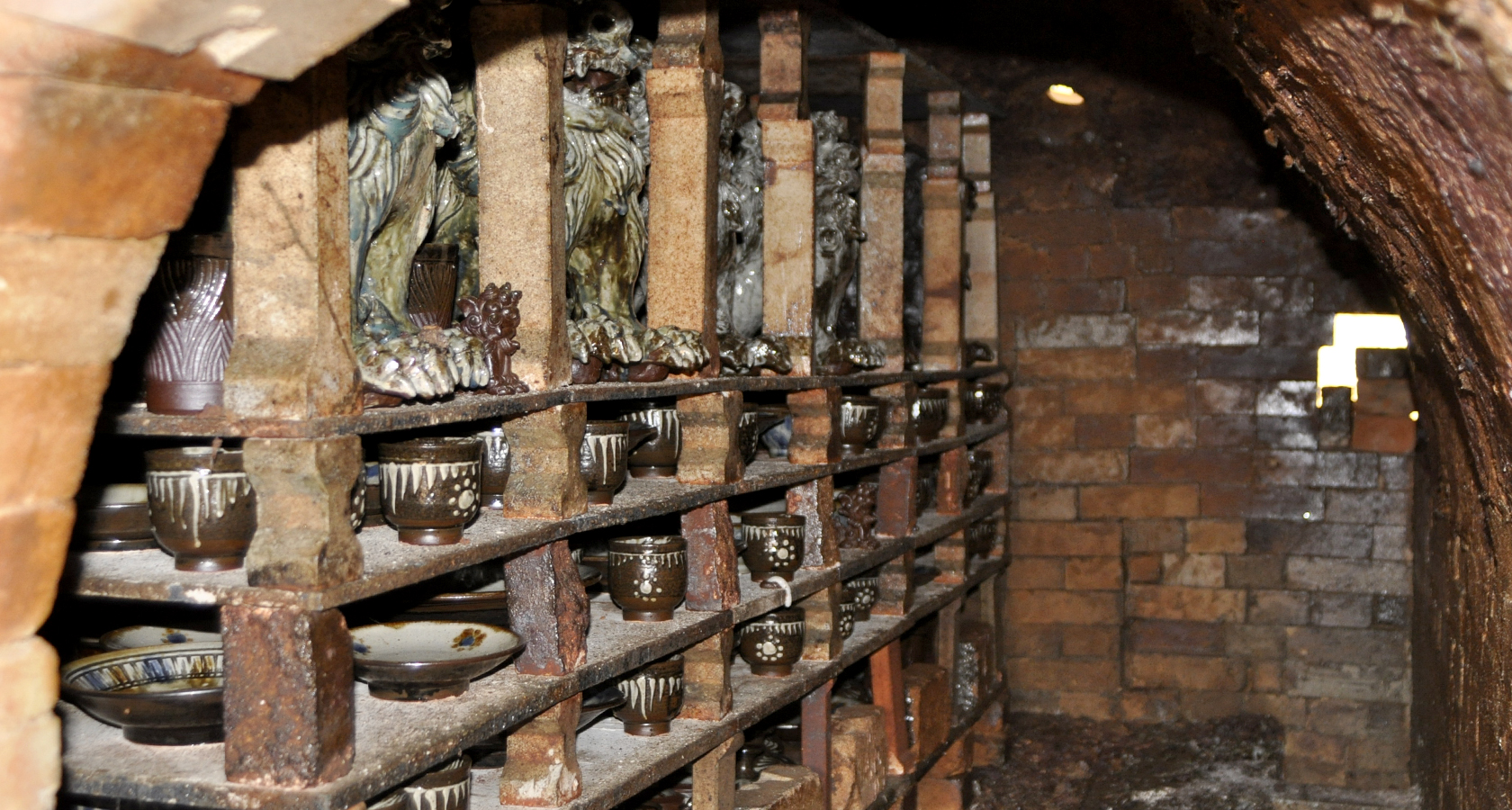 The Tsuboya Pottery Museum – a place to learn about the history of Okinawan pottery
The Okinawans pride themselves on their unique culture of pottery, with contemporary techniques handed own over centuries. The emotional home of pottery in Okinawa is Tsuboya, and that is where, unsurprisingly, Okinawa's best pottery museum is located.
The origins of Tsuboya dates back to the 17th century when a royal decree gathered the pottery industry, which had been scattered all over the islands, into the area. Tsuboya was chosen because the water and soil in the area were optimal for pottery production.
The museum is small, just three floors, and it takes less than an hour to view; however, this lack of size does not diminish the overall experience!
In Tsuboya you will find a myriad of stores and galleries featuring Okinawan pottery and its history. The same families have owned some of the stores for generations. You will also find traditional statues, chopsticks, mugs and other items of interest. Not only is it a great place to for souvenirs, you can also learn something about the history of this fascinating industry.
CONTACT
Open Hours : Tue – Sun: 10.00am – 6.00pm; Closed on Mondays and Dec 27th to Jan 3rd
Tel : +81 098-862-3761
Address : 1-9-32 Tsuboya, Naha City, Okinawa Prefecture, 902-0065, Japan
10 min walk from Asato Station on Okinawa Monorail Line
Website : http://www.edu.city.naha.okinawa.jp/tsuboya/j-top.htm
---
Shuri Castle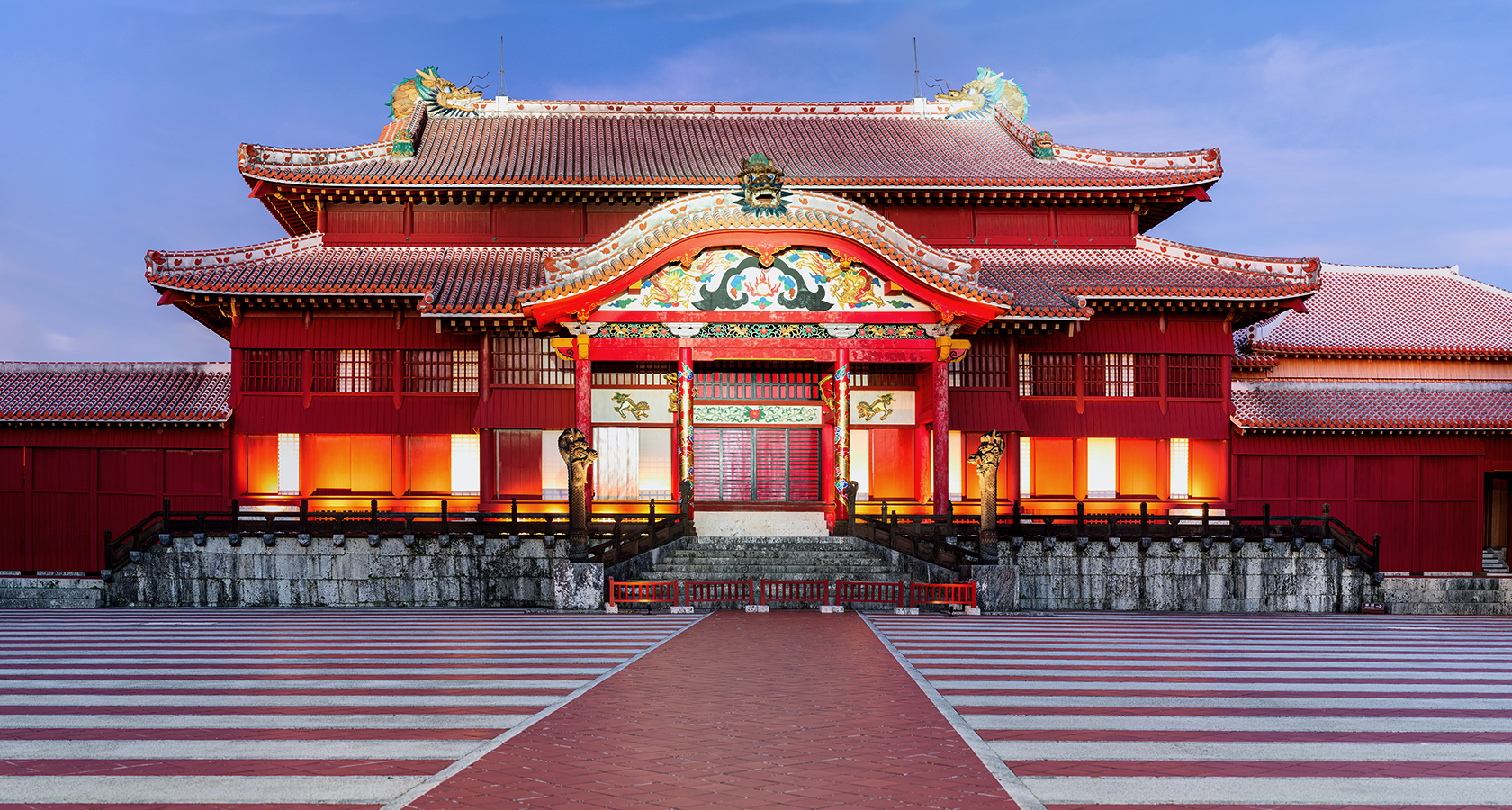 Shuri Castle – A world heritage site for a good reason
Okinawa, once known as the Ryukyu Islands, has had a long and fascinating history. From the 15th to 19th centuries, it was an independent kingdom with tributary relations with the Ming/Qing Empires (China) and the Tokugawa Shogunate (Japan). During this period, the kings ruled the land from their seat of power in Shuri Castle.
The castle served as royal residence and administrative centre of the Kings of Ryukyu. It was the political, economic, and cultural heart of the Ryūkyūs. It was also the location where foreign traders came to make deals. Originally built during the 1300's it was destroyed and rebuilt several times over the past 700 years.
The current site was restored in 1992 but is reportedly as close as possible to the original. Divided into a free area and a paid area, the castle buildings can be explored in a circular route. You will see many historical items on display, the outline of the history of the Ryukyus, a replica of the throne, a beautiful stone gate, a classical garden, a replica of the "Bridge of Nations" Bell and more.
If you choose to visit only a single historic site in Okinawa, this is the one you should choose.
CONTACT
Open Hours : 8.00am –7.00pm, daily; Closed on first Wednesday and Thursday of July
Tel : +81 98-886-2020
Address : 1 Chome-2 Shurikinjocho, Naha, Okinawa Prefecture 903-0815, Japan
15-20 min walk or 5 min bus ride from Shuri Station on the Okinawa Monorail
Website : http://oki-park.jp/shurijo/en/
---
Okinawa Prefectural Museum & Art Museum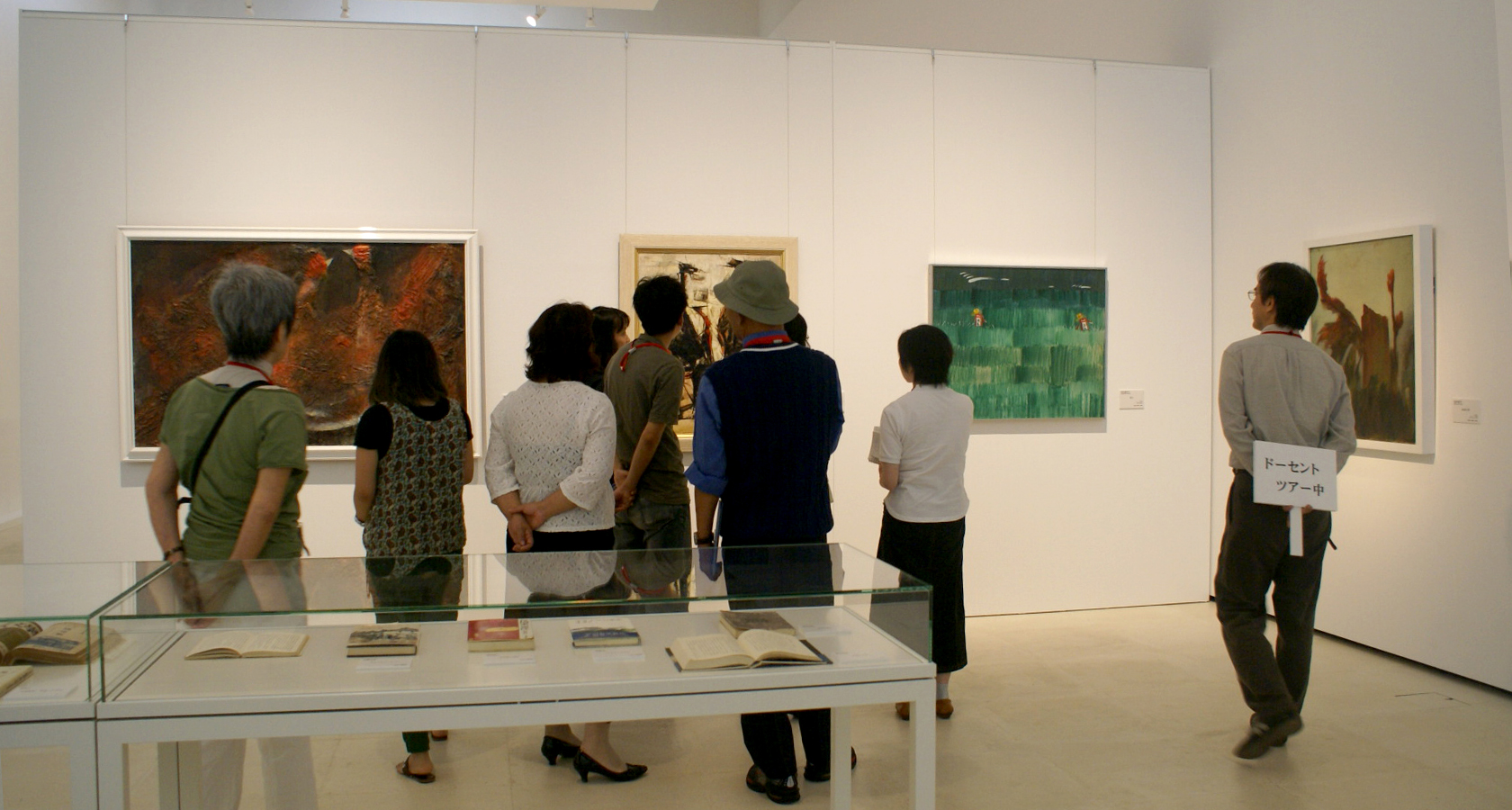 The Okinawa Prefectural Museum & Art Museum opened in 2007 with the aim of providing visitors with a space to learn about Okinawan art, folklife, history, and natural history.
At the entrance of the museum, you will find gardens where you can see traditional Okinawan buildings. There's a thatch-roofed storehouse, and a traditional-style tile-roofed home. You will also see a number of shisa (a cross between a lion and a dog) statues – excellent examples of Okinawa's pottery and ceramics.
The Natural History section of the museum has a unique entrance. As you approach, you walk over a glass-floored walkway designed to look as though one is walking over coral, approaching an island. There's also a large screen upon which short films about the geological origins of the Ryukyu Islands, its natural environment, flora, and fauna are projected.
Inside the museum, there are several rooms that house collections that examine aspects of the islands' natural environment, including many specimens of the islands' flora and fauna. For the environmentally conscious, there is a discussion of the dangers facing coral reefs – an important topic for the Okinawan community.
Also included is a library, the possibility to try out traditional clothing, musical instruments, and other items. At the art museum , special exhibitions are held regularly and usually cover modern art by Okinawan, Japanese or other artists. Live performances are occasionally held as well. See the website for more details.
CONTACT
Open Hours : 10am – 6pm; Closed on Mondays and Dec 27th to Jan 3rd
Address : 3 Chome-1-1 Omoromachi, Naha, Okinawa Prefecture 900-0006, Japan
10 minute walk Northwest of Omoromachi Station on the Okinawa Monorail
Website : http://www.museums.pref.okinawa.jp/english/index.html
---
Okinawa Churaumi Aquarium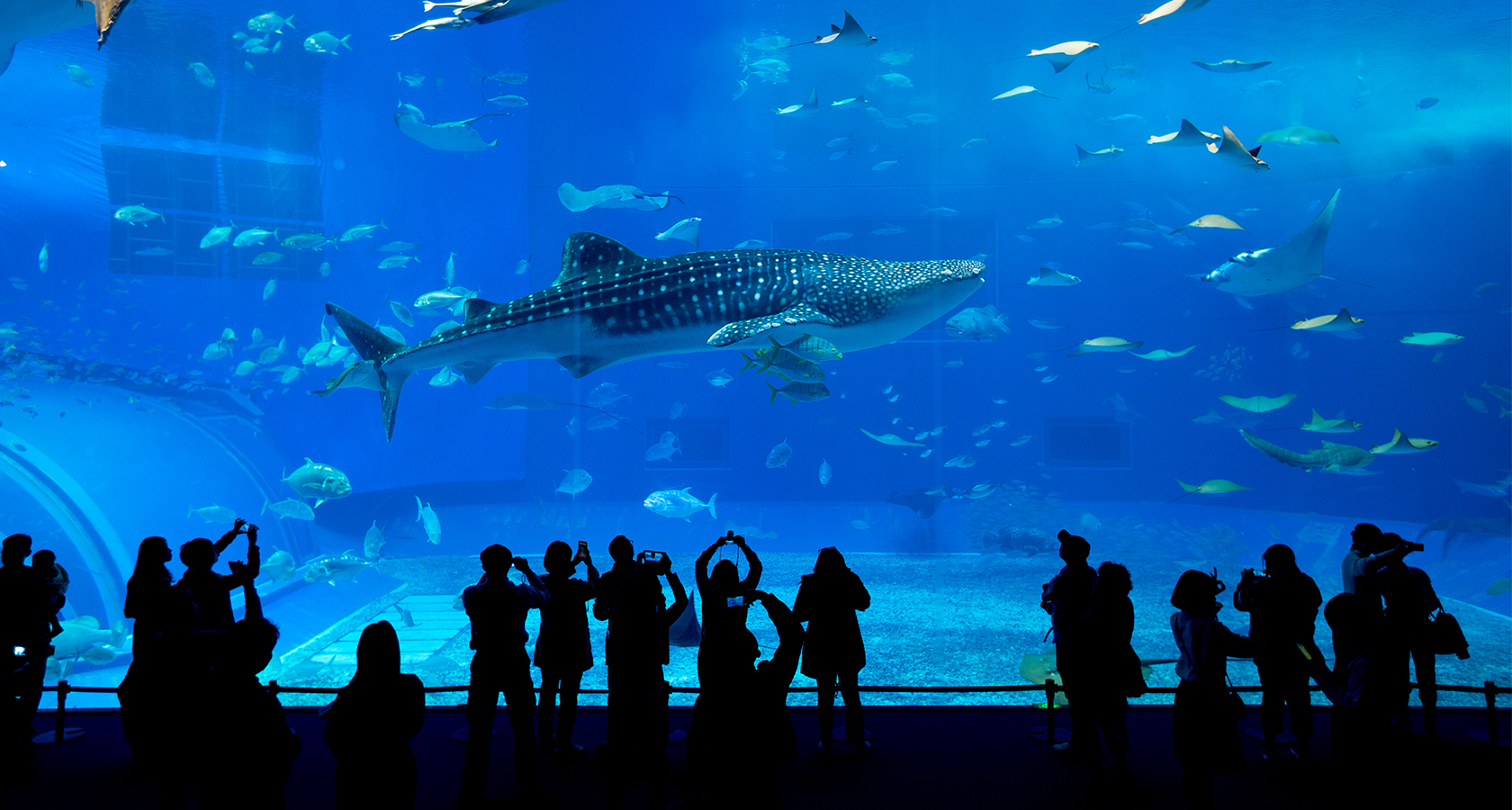 Okinawa Churaumi Aquarium – One of the world's largest aquariums!
The Ocean Expo Park was built to host the 1975 World Exhibition, and luckily for all its fans, someone with foresight decided to convert it into an aquarium sometime after the event. The idea paid off with the Ocean Expo Park becoming one of Okinawa's main and most valued attractions. The park was opened up in 2002 and had by 2010 managed to attract over 20 million visitors.
The aquarium complex sits on 19,000 square meters of land. It has a total of 77 tanks which holds a massive 10,000 cubic meters of water . The huge Kuroshio Sea tank, with its giant whale sharks, manta rays and any other aquatic animals, holds 7,500 cubic metres of water alone. A monster tank for some monster sized fish!
As a visitor, you will learn about the various species of fish and marine animals that call the Aquarium home. For the brave, one exhibit allows you to touch starfish and various crustaceans. If that is not for you, you can watch the staff feed all the park's inhabitants, and enjoy dolphins and sea turtles playing in an open area.
The surrounding area around the aquarium also features the Okinawan Museum, a cultural museum, a beach and much more, so it's almost impossible not to have fun!
CONTACT
Open Hours : Oct-Feb: 8:30am – 6:30pm (5:30pm last admission); Mar-Sep: 8:30am – 8:00pm (7:00pm last admission); First Wednesday and Thursday of December
Tel : +81 980-48-3748
Address : 424 Ishikawa, Motobu, Kunigami District, Okinawa Prefecture 905-0206, Japan
The Okinawa Churaumi Aquarium is situated about 90 km from Naha. You can get there by taking the Yanbaru Express Bus (2 hours, around 2000 yen/20 USD)
Website : https://churaumi.okinawa/en/
---
Naha City Traditional Arts & Crafts Center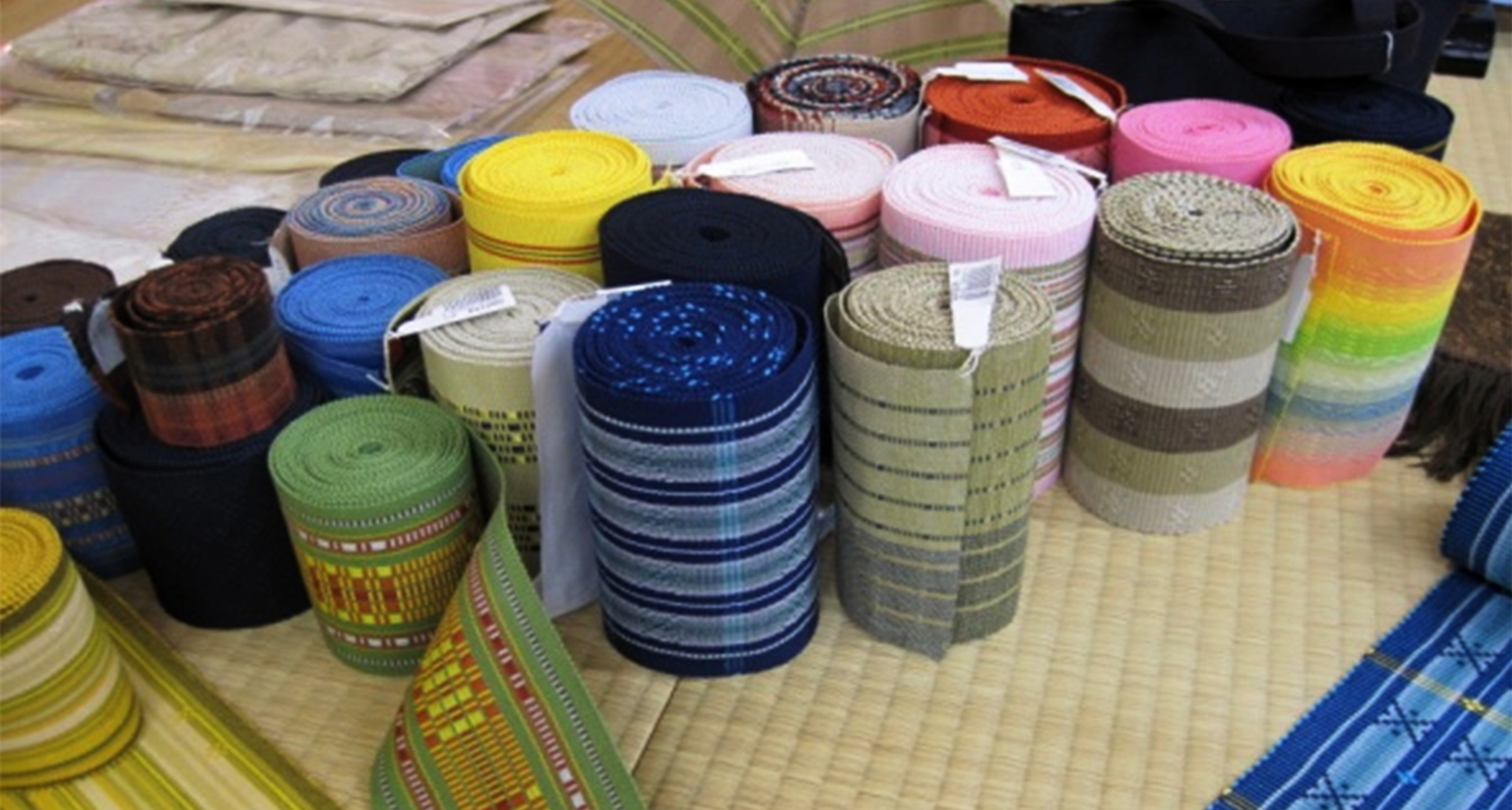 Naha City Traditional Arts & Crafts Center – Learn about the art of Okinawan craft and make your own!
Okinawa has always been a meeting of cultures; Japanese, Korean, Chinese and South-east Asian cultural influences are all present in both handicrafts and food culture.
It should thus come as no surprise that the islands have a lively tradition of arts and crafts. The Naha City Traditional Arts & Crafts Center is the perfect place to not only learn about the history of the Okinawa but also the nuances of the local traditional arts and crafts.
You will find everything to Shuri cloth to Tsuboya ware (traditional pottery) on display. You can get yourself a DVD explaining the history, and the process of making the crafts. It is possible to see the whole process in person or even participate, but advanced booking is required. The booking can be organised by calling ahead of your visit.
CONTACT
Open Hours : 10am – 8pm; Closed during New Year holidays
Tel : +81 98-868-7866
Address : 2F, 3-2-10 Makishi, Naha 900-0013, Okinawa Prefecture
A few minute walk from the Makishi Station on the Okinawa Monorail
Website : http://kogeikan.jp/international/english/