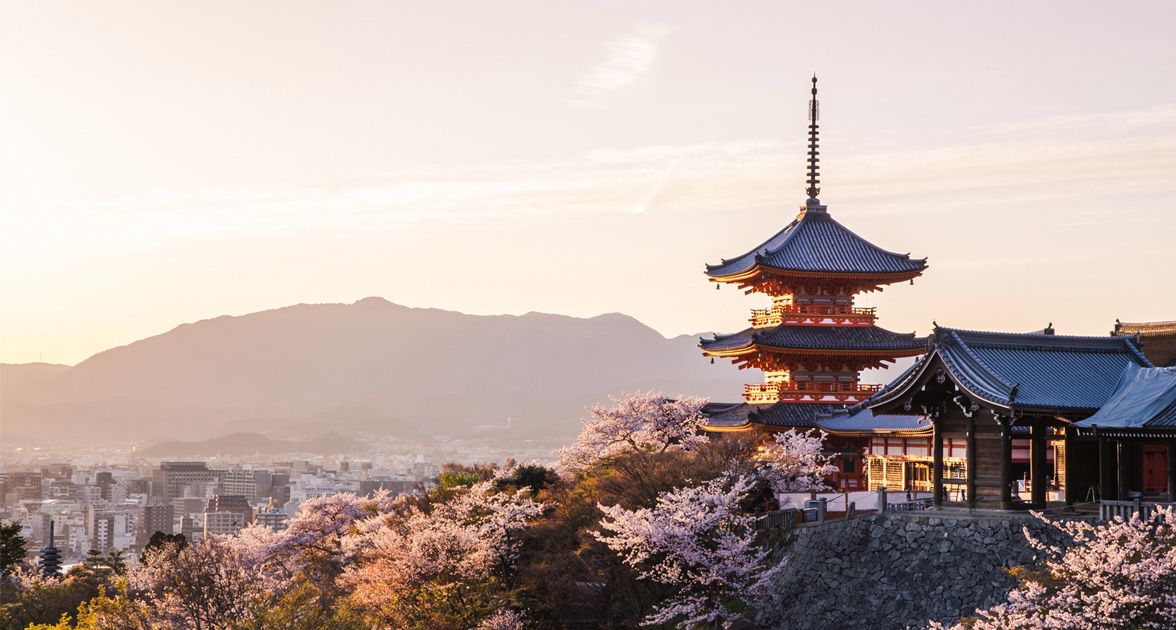 Home to nearly three-quarters of Japan's UNESCO World Heritage Sites and thousands of temples, Kyoto boasts an impressive number of must-see tourist attractions. Highlights include the beautiful Golden Pavilion, majestic Nijo Castle, and tranquil Arashiyama bamboo grove. While Kyoto has an excellent rail network, many of the main sights are at opposite edges of the city, so a bit of pre-planning can potentially save you a lot of backtracking.
---
The Kyoto Manga Museum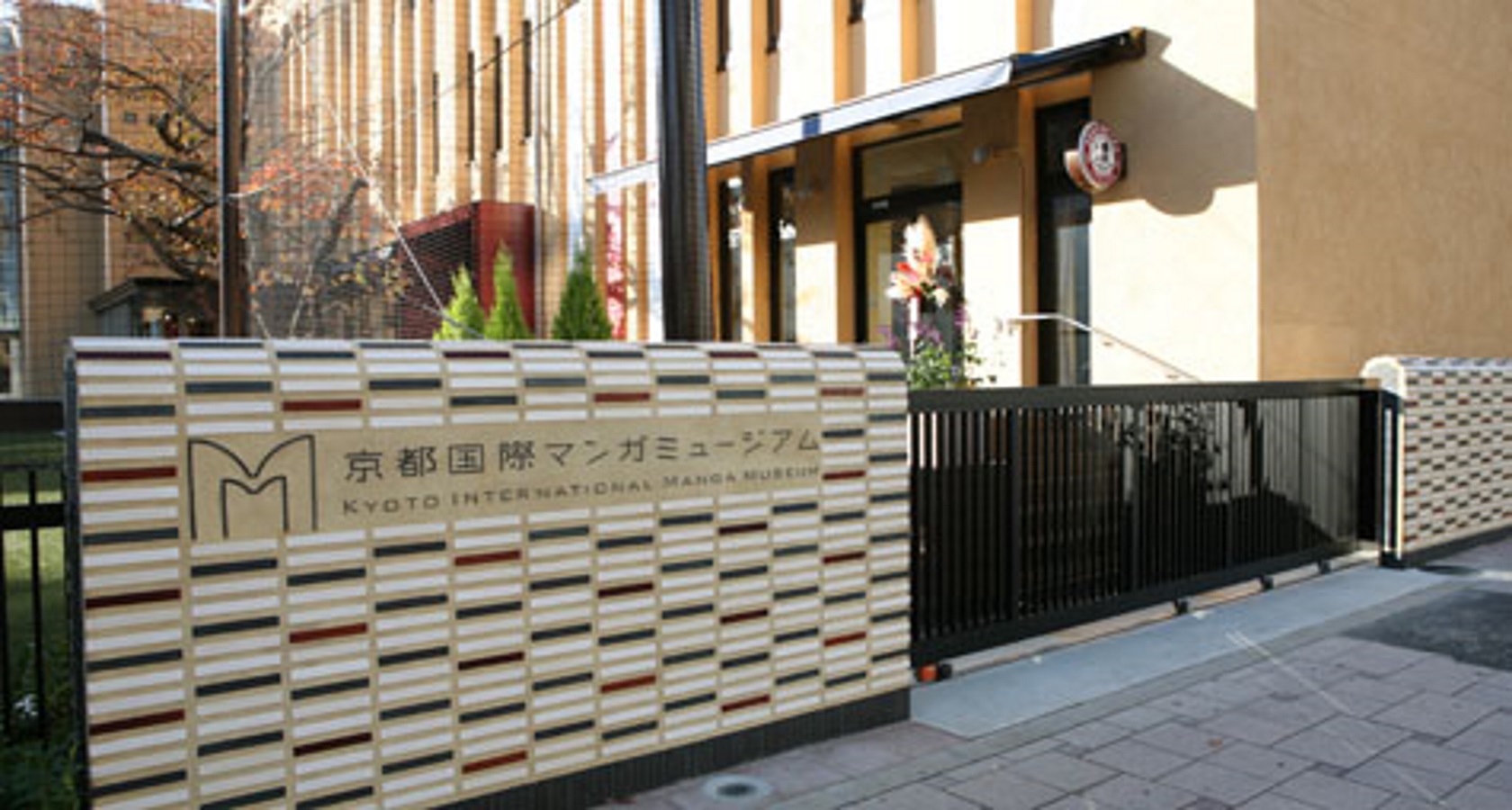 See the largest collection of Manga in the world at the Kyoto Manga Museum
If you love Japanese pop culture, you will love the Kyoto International Manga Museum! Manga is, of course, the Japanese word for comics and an international word for the Japanese style of comic.
The museum opened in 2006 and it is not small! There are three floors plus a basement filled with over 50,000 volumes of manga. There is a gallery zone, a research zone and a collection zone. Many of the volumes in the collection are quite rare and as old as from the 19th century. You can sit down and read many of the manga if you like. If you can't read Japanese, there are English versions of some comics – just ask the friendly staff to show you where they are.
The museum hosts exhibitions from time to time on themes such as cosplay (dressing up as manga characters), manga cooking, the history of manga and more. In short, the Manga Museum is quite impressive, regardless of whether you like Manga or not!
CONTACT
Open Hours : Sun – Tue / Thur – Sat: 10.00 am – 6.00 pm; Closed on Wednesdays
Tel : +81 75-254-7414
Address : Karasuma-Oike, Nagakyo-Ward, Kyoto, Kyoto Prefecture, 604-0846 Japan.
2 min walk from the Karasuma-Oike Subway Station; From Kyoto Station: Take the Karasuma Line to Karasuma-Oike Station.
Website : www.kyotomm.jp/english
---
Sento Imperial Palace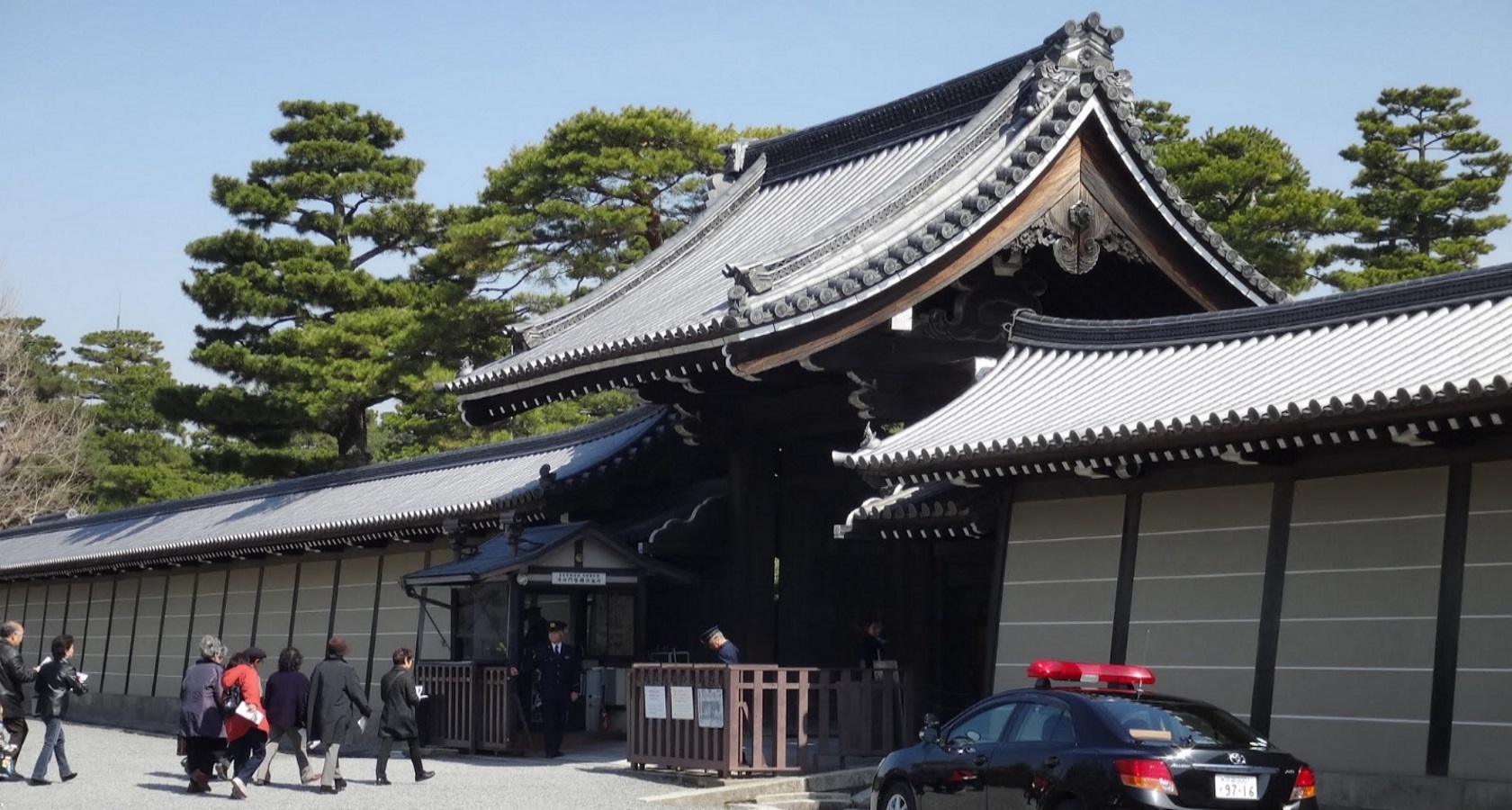 The Sento Palace Garden – Imperial Style at its best
The Sento Palace was built in the 1630's for Emperor Go-Mizunoo's retirement. A second palace, Ōmiya Palace, was built for the Empress Dowager Nyoin. Unfortunately, fire destroyed both palaces in 1854; while the Ōmiya Palace was rebuilt and still in use, that wasn't the case for Sento Palace. Now, the Sento Palace name refers the 22 acres of gardens that once surrounded the palaces.
If you want to visit the garden, however, you will have to organise it in advance. The site is under the Imperial Household Agency's management, and you can search for their website to learn more.
Tours are free of charge, and the garden is without a doubt one of the most impressive gardens in the whole of Japan.
The tours take about an hour, and while you cannot enter the palace grounds themselves, you will get a good look at the garden, and you can stop by at the Seikaitei teahouse to get an idea of how the inside looks. Audio guides in English and other languages are available.
Yet, if tours of the palace is not your interest, another option for a view of the entire Sento Imperial Palace is to head to the Palace Side Hotel where a clear view of the palace is available from the hotel's café terrace.
CONTACT
Open Hours : Open Daily
Tel : +81 75-211-1215
Address : 3 Gyoen, Kamigyo Ward, Kyoto, Kyoto Prefecture 602-0881, Japan.
Located within Kyoto Imperial Park. About 15 min walk from Marutamachi and Imadegawa Stations. See Google Maps for more details. From Kyoto Station to Marutamachi: Take the Karasuma Line to Marutamachi Station (7 min); From Kyoto Station to Imadegawa: Take the Karaumsa Line to Imadegawa Station (10 min).
Website : sankan.kunaicho.go.jp/english/index.html
---
Nijo Castle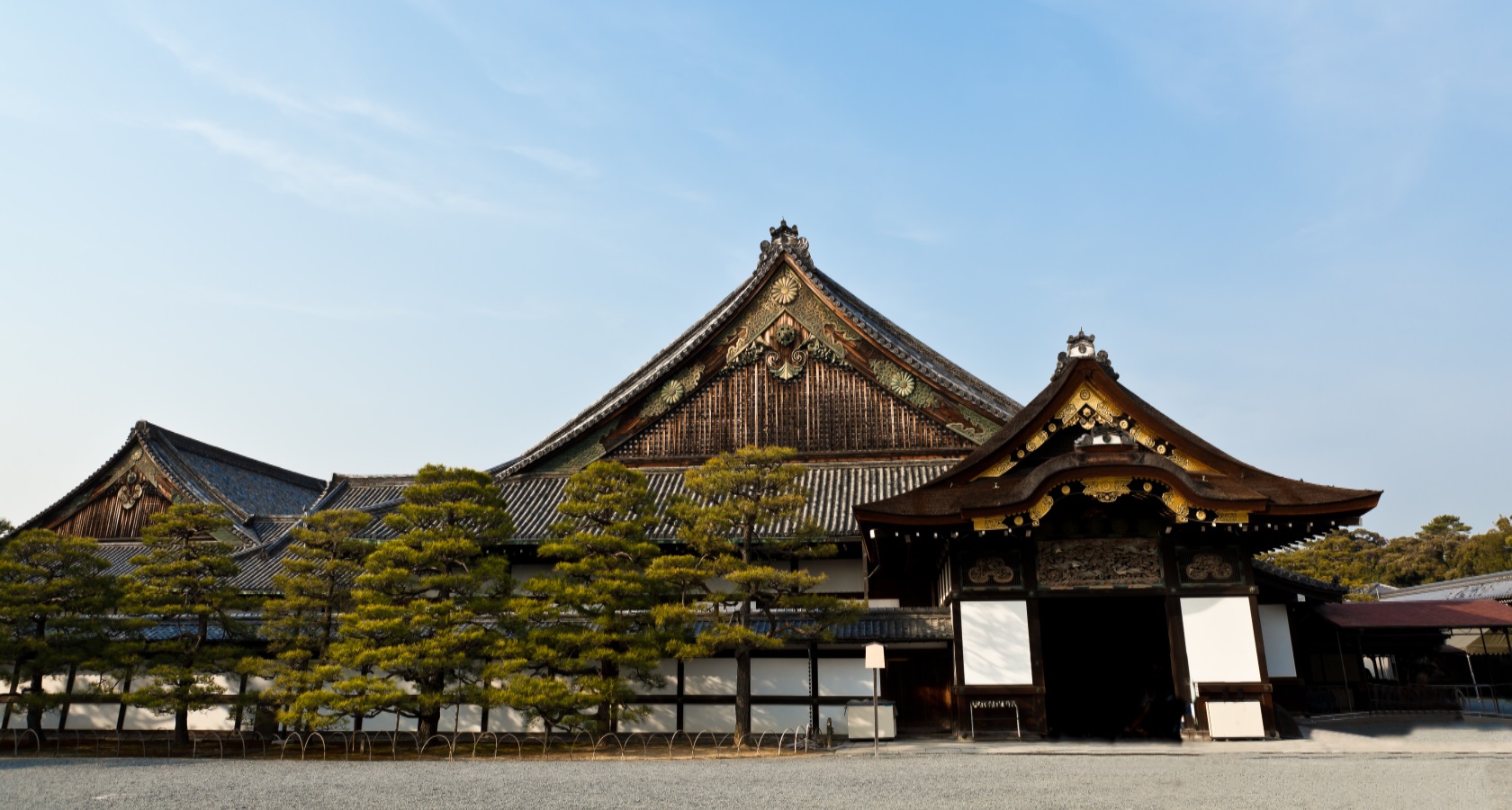 Nijo Castle – A UNESCO world heritage site
Nijo Castle is easily one of the most impressive castles in all of Kyoto (and that's saying something, considering how many the city has!). The castle is considered as one of the finest examples of feudal architecture as it is still in its original form. Designated as a UNESCO world heritage site in 1994, this is one place that you should not miss on your visit to Kyoto.
Built by the de facto ruler Shogun Tokugawa Ieyasu, the castle is divided into an inner keep, or primary line of defence and a secondary line of defence. Outside the compound, there is also a traditional Japanese garden with ornament stones, pine and bonsai trees.
When entering the site you go through a large gate, you then pass through multiple rooms on your way to the main keep, each with beautifully decorated ceilings and painted sliding doors, all decorated by famous artists. The main keep is closed to the public, but you can take a peek at it. Plus, you can also rent English audio guides for 500 yen/5 USD!
CONTACT
Open Hours : 8:45am – 5:00pm, daily
Tel : +81 75-841-0096
Address : 541 Nijojocho, Nakagyo Ward, Kyoto, Kyoto Prefecture 604-8301, Japan.
The castle is located a few minute walk away from Nijojo-mae Station. From Kyoto Station: Take the Karasuma Line from Kyoto Station to Karasumaoike Station (5 min). Transfer to Tozai Line to Nijojo Mae Station (2 min).
Website : www2.city.kyoto.lg.jp/bunshi/nijojo/english/index.html
---
Kyoto Tower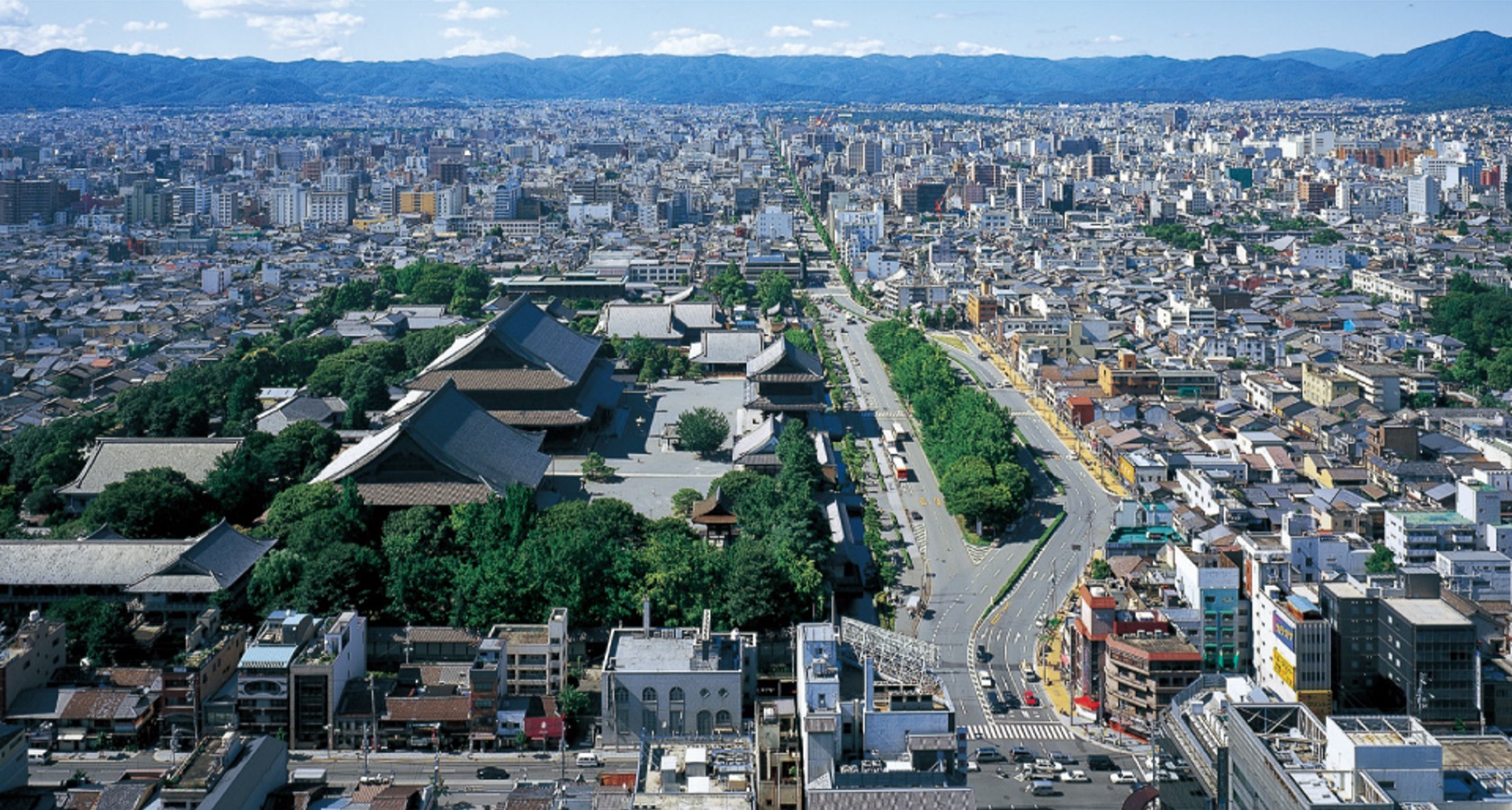 See Kyoto in all its glory from the Kyoto Tower
If you want to see the city of Kyoto in all its glory then Kyoto Tower, the city's tallest building is the best place to do so. On a clear day, you can see right across the city! Standing just outside Kyoto station at 131 meters it's pretty much the perfect place to start your visit to Kyoto.
The tower was designed by Dr. Makoto Tanahashi of Kyoto University and built from 1963-1964, and now serves as an iconic modern landmark of a predominantly historical city. Made out of steel rings which are then covered with light steel, the tower itself stands on a commercial building which features stores, restaurants, hotels and a sauna to name just a few.
The observation deck is about 100m above ground, and though some still find the tower out of sync with the many historical sites in the city, there is no denying that it is by far the best place to get a panoramic view of the city. You can even plan the rest of your trip after taking a look at all the main sights from above!
CONTACT
Open Hours : 8:30am – 9:00pm, daily
Tel : +81 75-361-3215
Address : 721-1 Karasuma Dori, Higashishiokojicho, Shimogyo Ward, Kyoto, Kyoto Prefecture, 600-8216, Japan.
Kyoto tower is on the northern side of Kyoto Station.
Website : www.kyoto-tower.co.jp