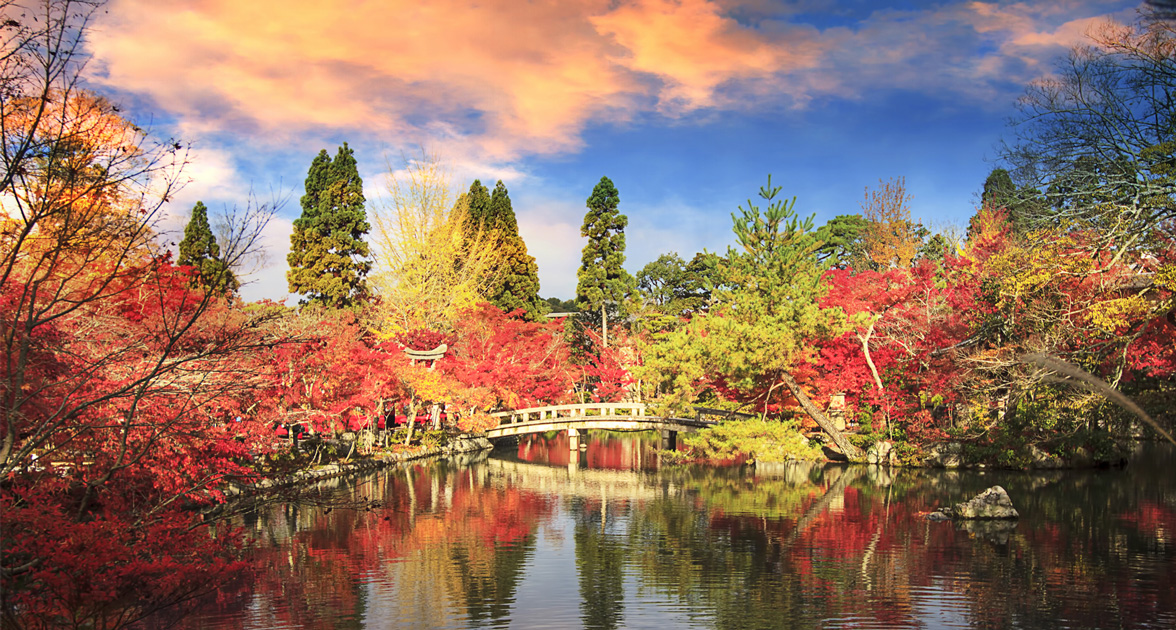 Although Nagoya's historic traditional attractions are mostly gone, the city compensates with its parks and museums. Nagoya's vehicle-manufacturing heritage is evident, with many of its tourist attractions focused on cars. Still, for those more interested in traditional Japanese culture, dozens of temples survived the bombing, and the reconstruction of the Hommaru Palace section of Nagoya Castle offers a fascinating insight into Feudal Japan.
---
Tokugawa Art Museum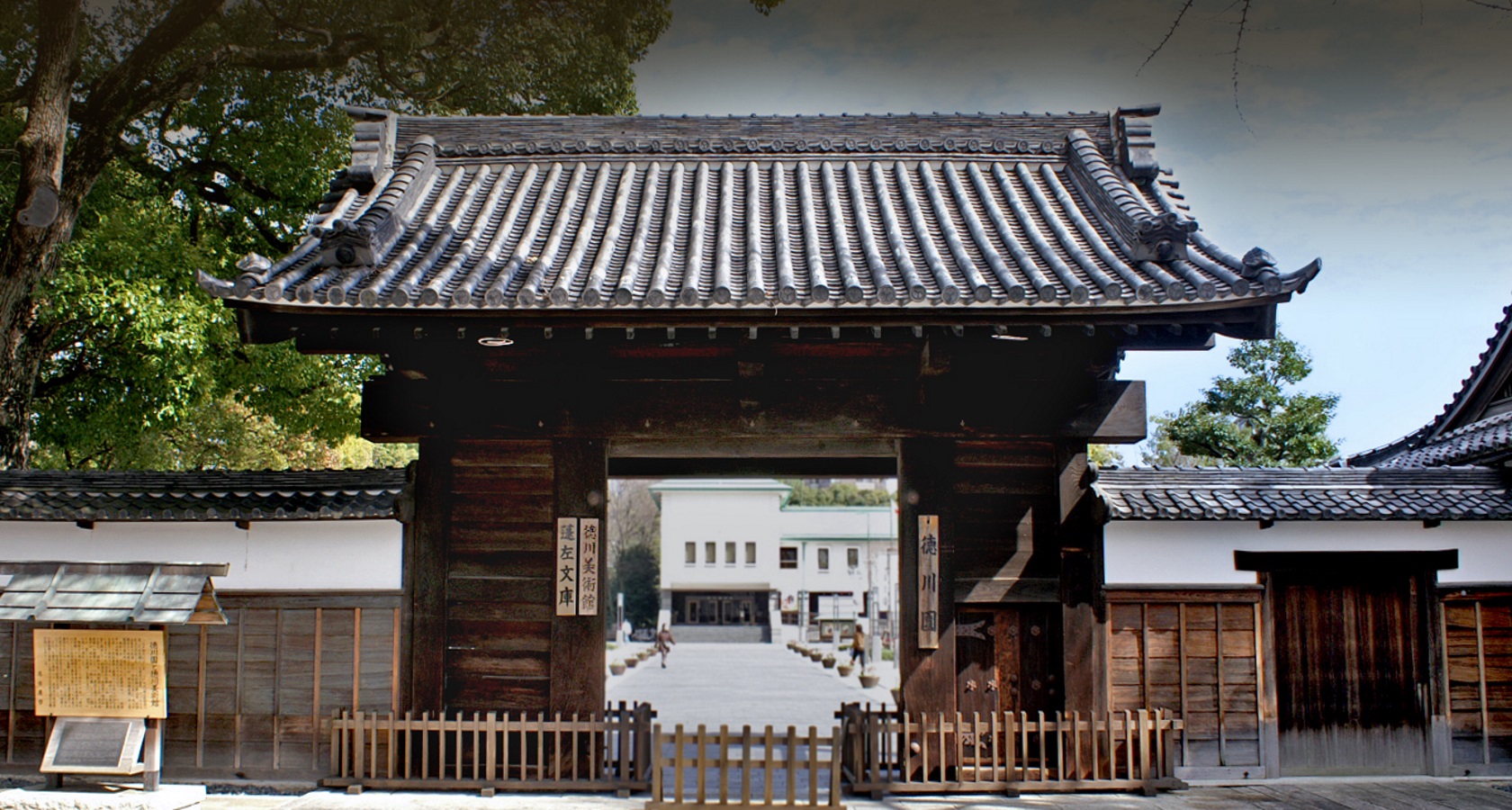 Fine art, historical artefacts and a beautiful garden
The Tokugawa Art Museum is truly unique, in that it is a privately owned establishment and a bastion to the Tokugawa name. It houses treasures from when Tokugawa Ieyasu united Japan and became its Shogun.
The museum holds more than 10,000 historical exhibits, many focusing on the feudal wars of Japan. One of its most impressive and popular attractions is the world's largest collection of Samurai Swords and Armor, some of which are said to have been used in battle by the great Tokugawa Ieyasu himself. Anyone with even a fleeting interest in Samurai will no doubt love the varied collection, and seeing weapons from Japan's bloody history is both awing and shocking.
Outside the museum is the traditional Japanese garden, which has a large pond filled with colourful koi carp which you can feed with small cups of food sold. There is also a small waterfall, beautiful bridges and paths winding through lush greenery. It is possibly the best garden in Nagoya and is so peaceful you may forget you are still in one of Japan's largest cities.
Whether you are interested in Japanese history or traditional gardens, the Tokugawa Art Museum is a spot you can't afford to miss while visiting Nagoya.
CONTACT
Tel : 052-935-6262
Address : 461-0023 Aichi Prefecture, Nagoya, Higashi Ward, Tokugawacho, 1017
10-minute walk from Morishita Station on the Meitestu Seto Line, or 15-minute from Ozone Station (JR, Subway and Meitestu)
Website : www.tokugawa-art-museum.jp
---
SCMAGLEV and Railway Park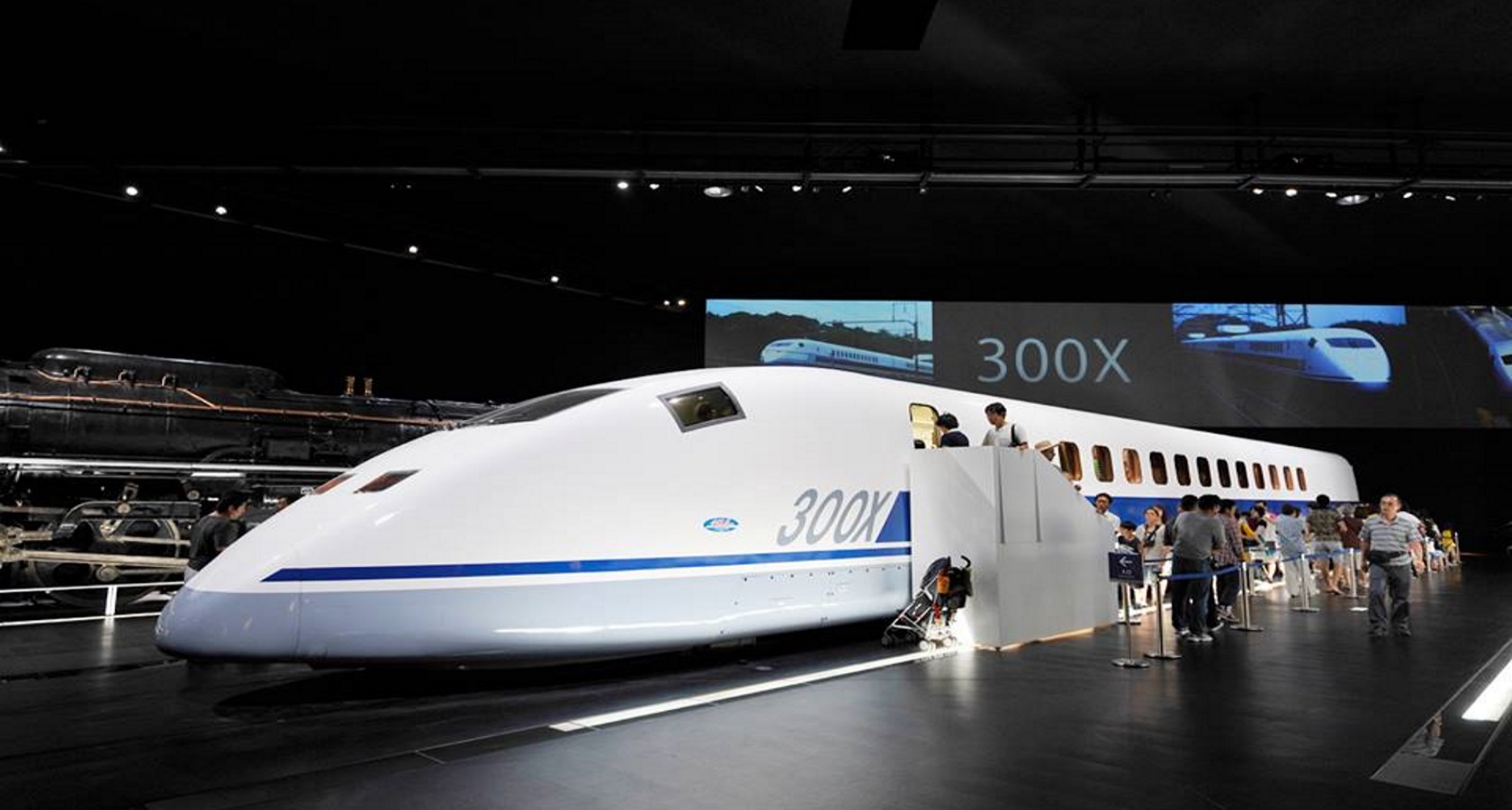 A Family-friendly Train Exhibit
It would be no exaggeration to state that the railway industry in Japan helped shape the country into the nation it is today. In the 1950s, it was the expansion of infrastructure that helped employ a generation, and at the forefront of this huge investment was the cutting edge high-speed trains, whose efficiency, safety and sleek design are now synonymous with Japanese culture. From early passenger trains to the newest Superconducting Magnetically Levitated Vehicles (SCMAGLEV), the museum is a celebration and showcase of these beautiful machines and what impact they had on Japan.
As soon as you enter the museum, you'll see three stunning vehicles, each of which held the world speed record in their time. The Class C62 is a beautiful steam train, and the C62 17 even smashed the world speed record in 1954 when it topped out at 129 km/h. In 1996, the Class 955 Experimental Shinkansen (300X) was built with the aim of becoming the "the most advanced and superior high-speed railway system." This hit a stunning 443 km/h in 1996. The last of the three is a Superconducting Maglev called the MLX01-1, which reached 581 km/h in 2003. All three machines are in pristine condition, gleaming at anyone who comes to the museum.
Inside the museum proper, there are a further six main areas, including the Great Rolling Stock Hall, which houses 32 different kinds of trains, each considered the most advanced of their time. Next, there is a huge diorama, depicting your average day at a Japanese railway station, with the model mimicking the bustling Nagoya station.
Anyone with a passion for trains and transport will obviously adore the SCMAGLEV and Railway Park, but it is also a great place for families with young children, who will no doubt stare in wonder at every single mechanical wonder the museum has on show.
CONTACT
Tel : 052-389-6100
Address : 3 Chome 2-2 Kinjofuto Minato Ward Nagoya 455-0848
Take the Aonami Line to Kinjofuto Station and it is a short walk from there
Website : museum.jr-central.co.jp/en
---
Osu Kannon Temple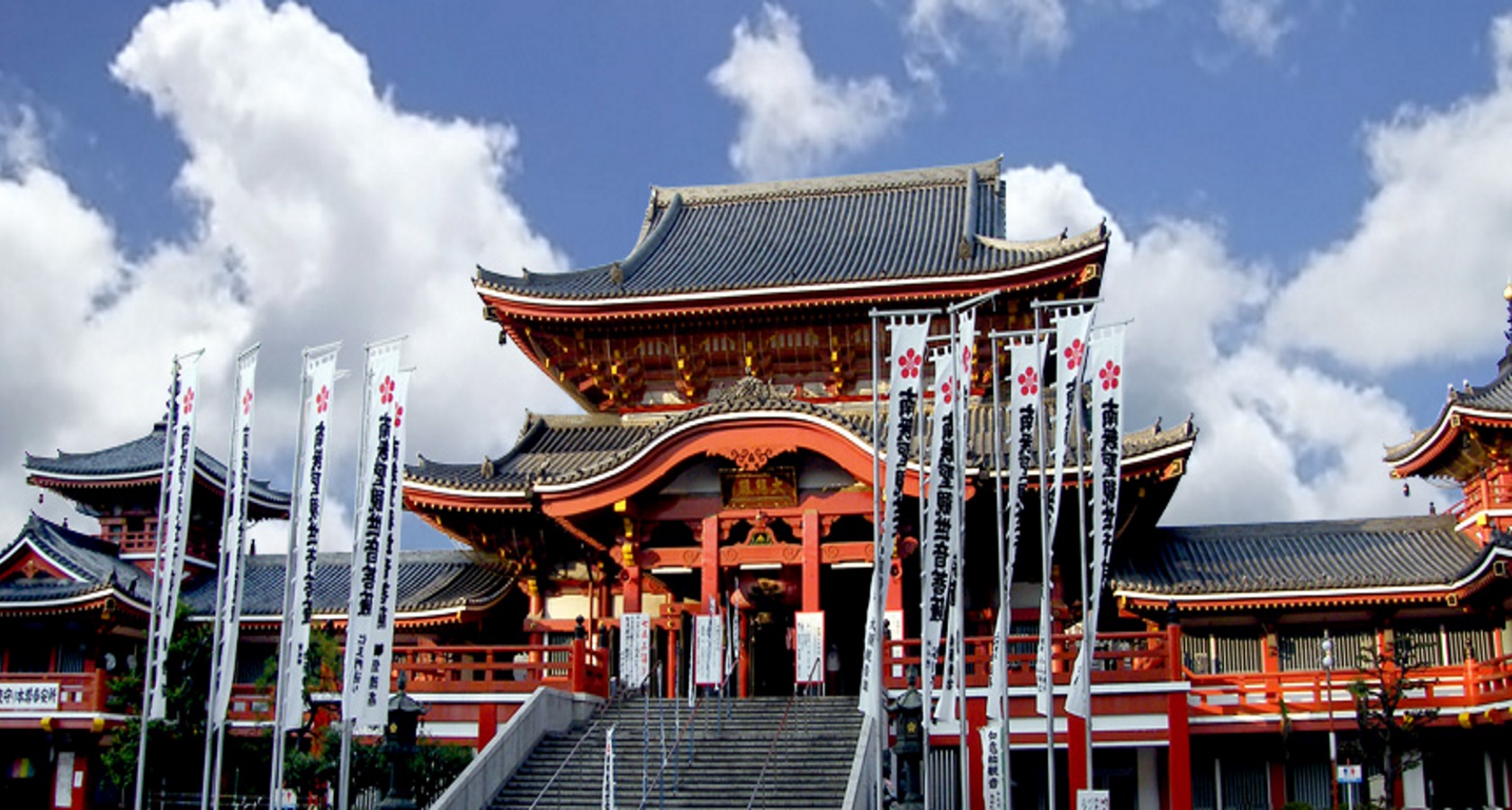 A Tremendous Centrepiece of Nagoya's Culture
Osu Kannon started life under the rather unwieldy name of Kitanosan Shinpuku-ji Hoshio-in. It was originally built in the early 1300s in the Owari Province of yesteryear, in a small village called Nagaoka, which is known today as Hashima City in Gifu Prefecture.
In 1612, Tokugawa Ieyasu ordered the temple to be moved to a new site in Nagoya City, due to numerous floods. It has stayed in its current location for more than 400 years, but not without incident. A large fire destroyed much of the temple in the 1820s, and it was not fully restored to its former glory until the 1970s, but since then it has been a centrepiece of Nagoya culture and draws in huge crowds every day.
The Temple grounds are rather humble when compared to other sites in and around Nagoya, but there is no denying how striking the bright red temple looks. Inside there is a gargantuan red paper lantern, fastened to the wall by four ropes. Fortune papers (or omikuji) brought by visitors cover the lantern and fastenings, shimmering with the hopes and prayers of the faithful.
On New Year's Eve, the temple is surrounded by food stalls and huge crowds. People queue for hours for a chance to pray inside the temple, and at the stroke of midnight, a huge metal bell is rung to mark the arrival of the New Year. The atmosphere is a fantastic mix of bustling crowds and happy well-wishers, cold hands clasping hot sake and steaming foods. If you are in Japan for New Year's Eve, Osu Kannon is a must see.
CONTACT
Tel : 052-231-6525
Address : 2 Chome-21-47 Osu, Naka Ward, Nagoya, Aichi Prefecture 460-0011
A minute's walk from Osu Kannon subway station
Website : www.osu-kannon.jp
---
Nagoya City Science Museum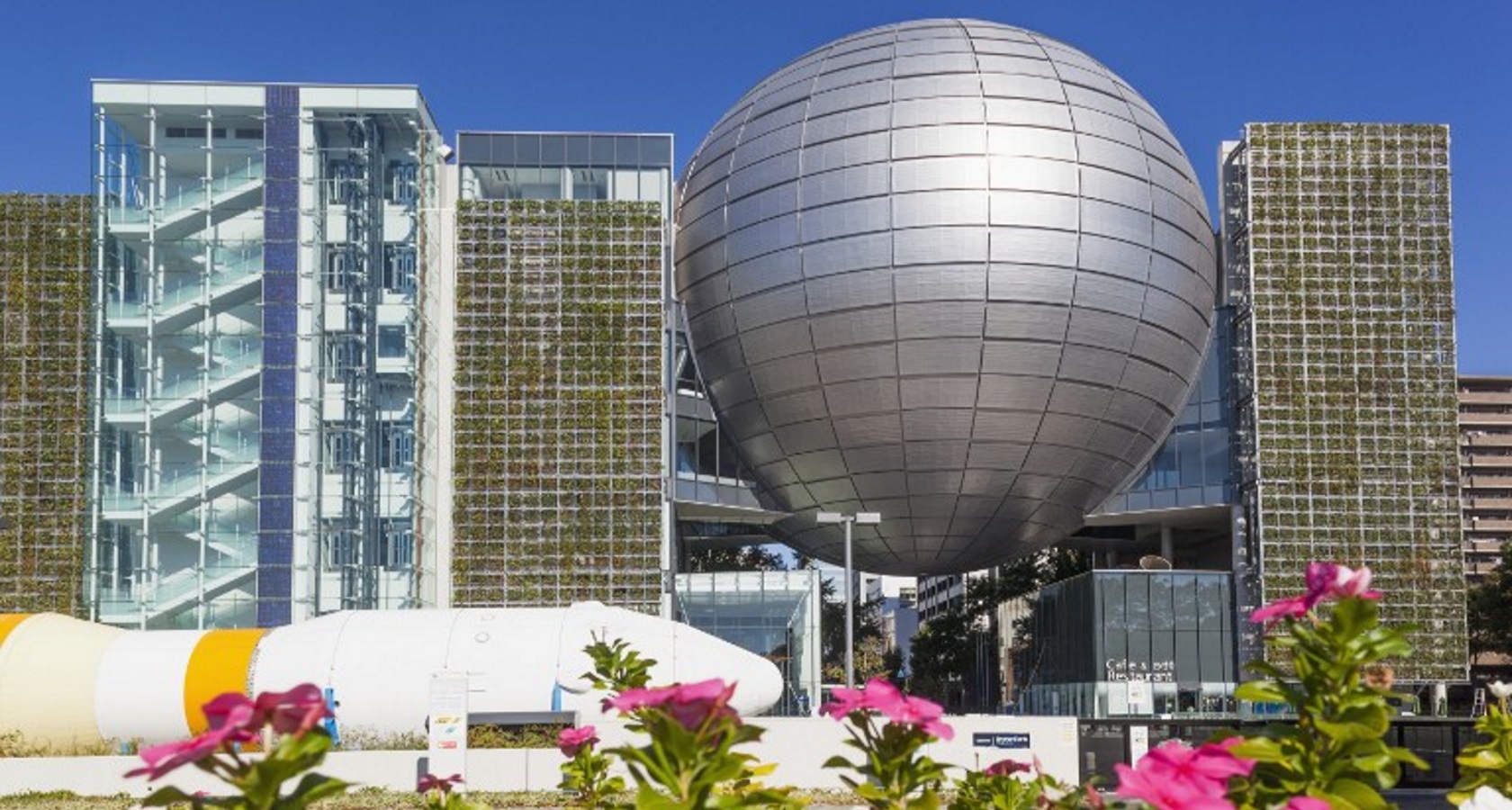 Nagoya City Science Museum – for the nerd in us all
If you are a fan of science and technology, the Nagoya City Science Museum is a must-see on your visit to Nagoya. Covering eight floors, five of which are dedicated to permanent exhibitions, the museum is divided into three main portions: modern technology, life sciences and general science. Within each section, you will find hands-on exhibits, unique displays and lots of opportunities to learn new and exciting facts.
The museum is home to the largest planetarium in the world – measuring 35m in diameter. Programs at the planetarium change regularly and cover modern astronomical phenomena. Although the shows are in Japanese, the visual experience of seeing the night sky projected onto the massive dome is reason enough to visit.
Many of the exhibits throughout the museum cater to children, such as a model railway in the transport section, so you can be sure that your young ones will have a wonderful time.
Non-Japanese speakers can download an app which has information on a limited selection of the attractions in English.
CONTACT
Open Hours : Tuesday to Sunday: 9:30 am–5 pm; closed on Mondays
Tel : +81 52-201-4486
Address : Shirakawa Park, 2 Chome-17-1 Sakae, Naka Ward, Nagoya, Aichi Prefecture 460-0008, Japan
5-10 min walk from Fushimi Station; From Nagoya Station: Take the Higashiyama Line to Fushimi Station (3 min)
Website : www.ncsm.city.nagoya.jp/en/index.html
---
Nagoya Castle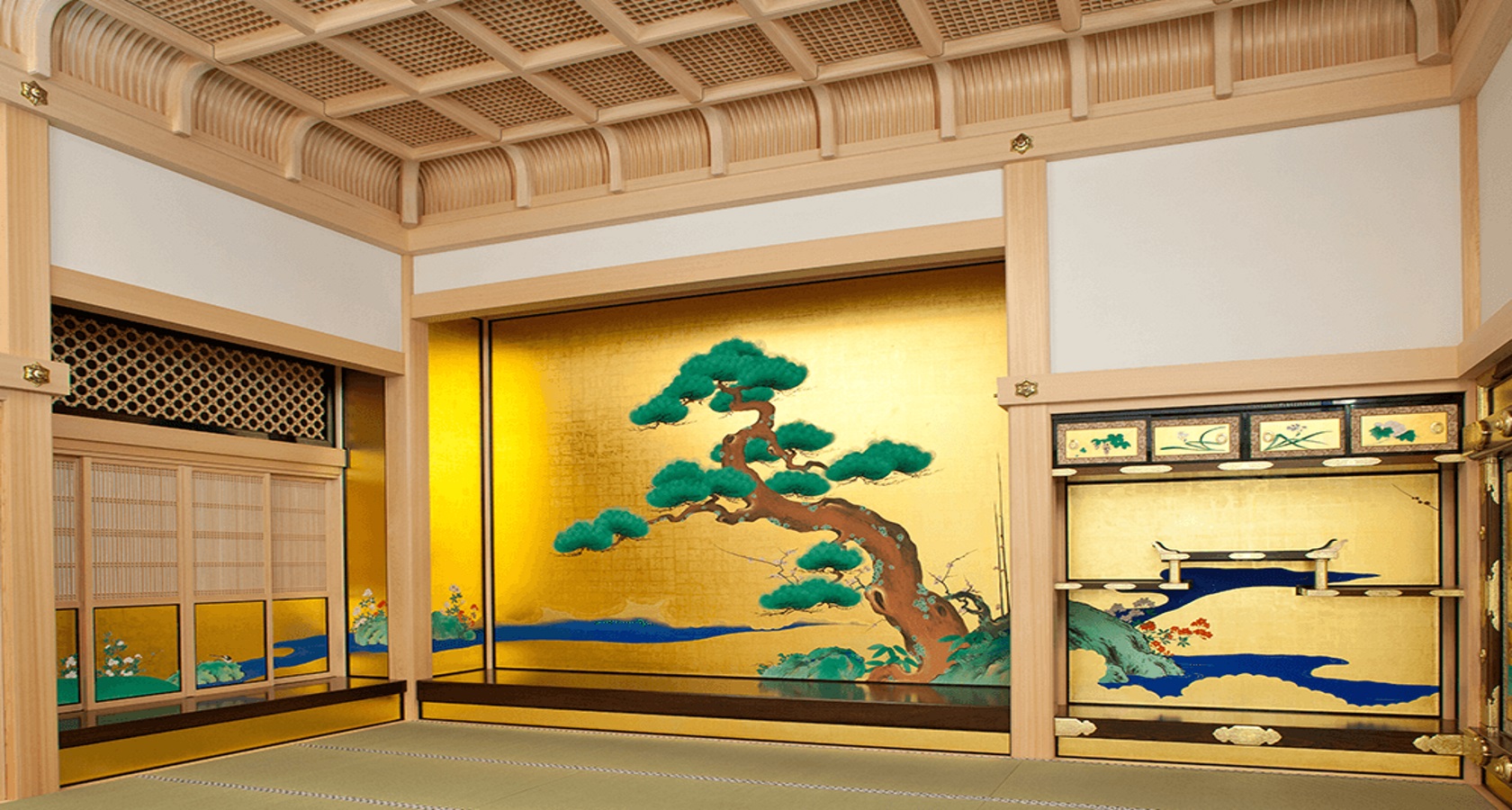 The Architectural Pride of Nagoya
Nagoya Castle has a long and complicated history, Tokugawa Ieyasu ordered the construction of the castle in 1610, as Nagoya was a vital strategic location, located between Kyoto and the de facto capital Edo (Tokyo). The main tower was originally built in 1612, although today there is a concrete reconstruction that was built in 1959.
A much more traditional reconstruction is the recently completed Honmaru Palace, a beautiful wooden structure laden with wood carvings, gold leafed sliding doors and stunning works of art. The reconstruction has been a long process, split into three sections, the first of which opened 2013, stage two was completed in 2016, and the third and final stage is set to be open to the public in 2018.
Other attractions at Nagoya Castle include the two Golden Dolphins that sits atop the main castle and are said to protect the building from fire and on the 5th floor of the castle there is a plastic replica which guests are encouraged to sit on for a fun photo.
The castle grounds are also heralded for having beautiful flowers that have been tactfully chosen so that the garden is blooming year round. In the spring you can enjoy the cherry blossoms, in the summer they have irises and hydrangeas, while Confederate Roses, Japanese Quinces and Crape Myrtles can be found during autumn. Lastly, the winter months bring Wintersweet and Japanese Plum blossoms. Whether you are a keen botanist or just a fan of flowers, the gardens are sure to impress.
CONTACT
Tel : 052-231-1700
Address : 1-1 Honmaeu Naka Ward Nagoya 460-0031
A short walk from Shiyakusho on the Meijo Line (subway) or Higashiote on the Meitetsu Seto Line
Website : www.nagoyajo.city.nagoya.jp
---
Atsuta Shrine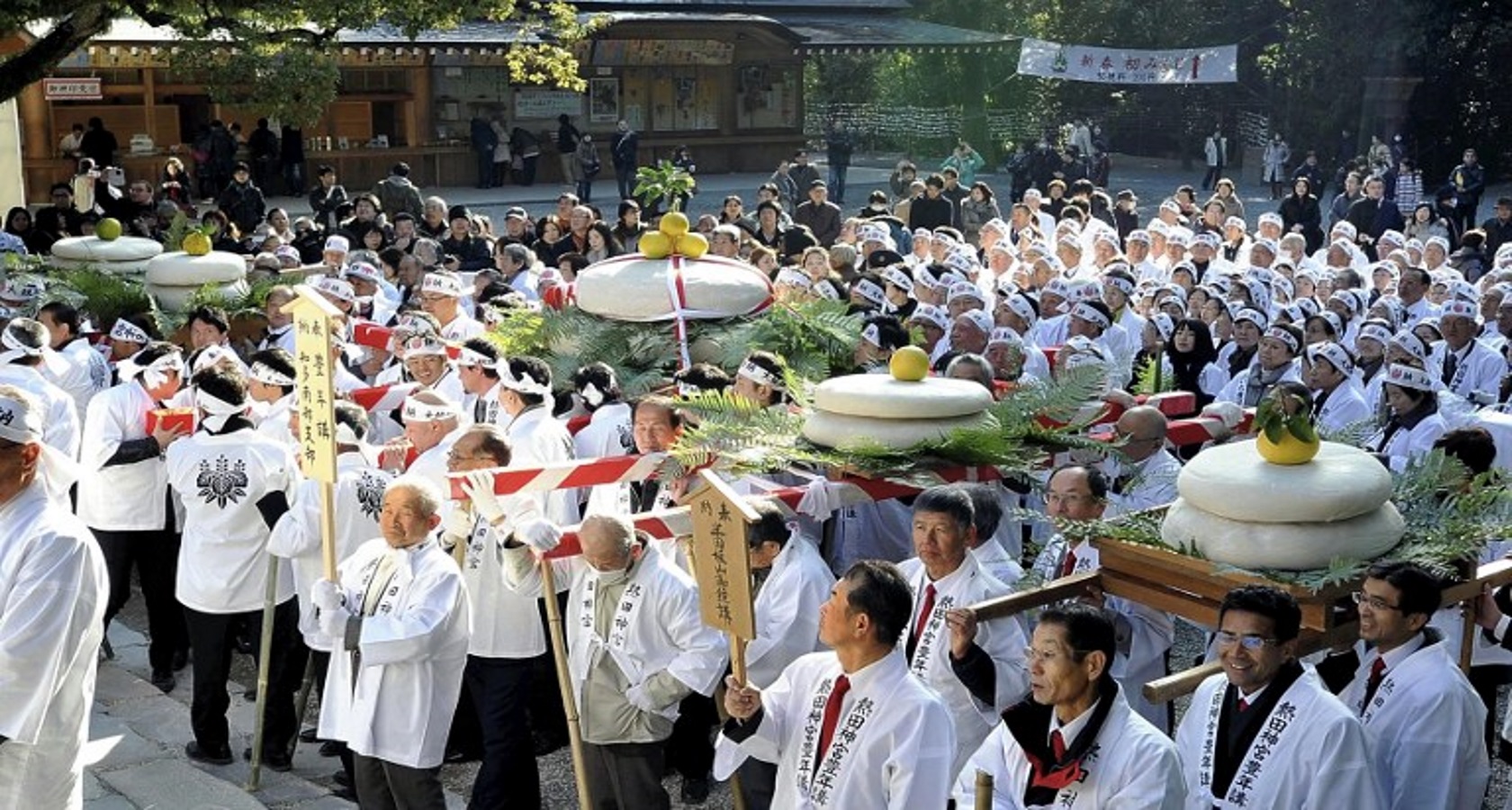 Atsuta Shrine – one of Shinto's most revered shrines in Shinto abounding with festivals
The Atsuta Shrine is old, so old in fact that history has forgotten in which year the temple was constructed. It is believed that it was during the reign of Emperor Keiko (71-130 AD), who was the 12th emperor of Japan.
The shrine is one of the most revered in the Shinto religion. It was considered the most important Shinto shrine in all of Japan from the 1870's to the mid-1940s. Dedicated to the god Atsuta, other gods are also honoured here, including Amaterasu, the sun goddess. When visiting the shrine, you will see that it houses some historical treasures, including ancient swords, daggers, masks and more.
Up to 9 million people visit the shrine each year and for a good reason, as over 70 ceremonies and festivals are held there annually, meaning that you will in all likelihood be able to catch one. Check out the shrine's homepage for more information.
CONTACT
Open daily :  No closing hours
Tel : +81 52-671-4151
Address : 1 Chome-1-1 Jingu, Atsuta Ward, Nagoya, Aichi Prefecture 456-8585, Japan.
3 min walk from the Jingumae Station; From Nagoya Station: take the Meitetsu Line to Jingumae Station (5 min).
Website : www.atsutajingu.or.jp