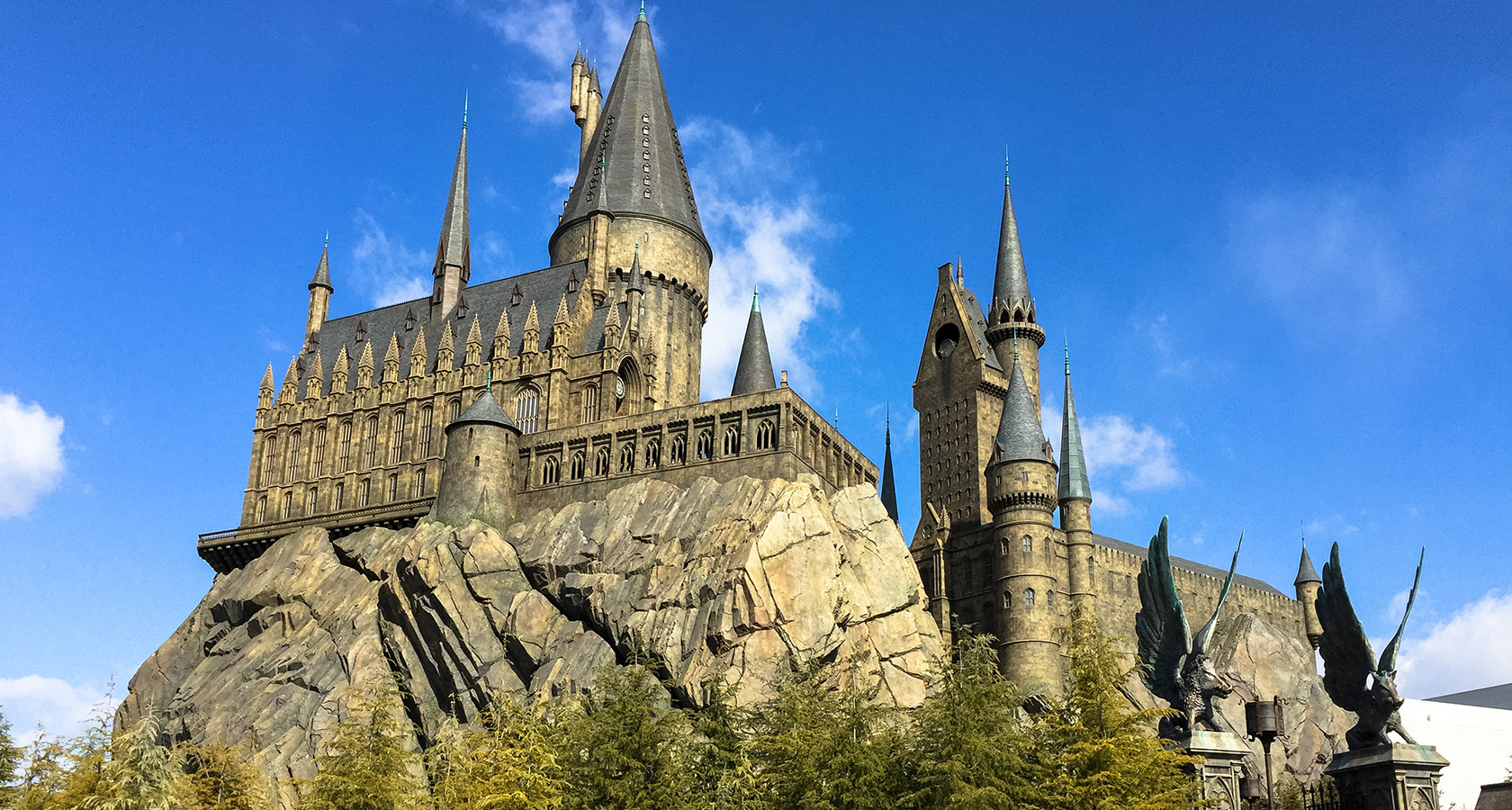 Although there are plenty of traditional Japanese attractions in Japan, the are also several options with a more international flavour that draw in huge crowds every single day. Regardless of whether you are a film buff, an adrenaline junkie or have young children to entertain, there is something for you.
Universal Studios Japan in Osaka draws in crowds by the millions every single year, and the addition of Harry Potter land in 2013 only further boosted its popularity. In 2020, Nintendo Land is set to open in time for the Tokyo Olympics. Although still in the planning stage, it is sure to be hugely popular, as it will no doubt utilise Nintendo's most famous characters, from Mario to Link. There is still a plethora of attractions open to the public now, however, with the Spider-Man ride in their New York area, as well as the Jaws and Jurassic Park attractions both remaining popular year round.
Tokyo Disneyland is far and away the most popular theme park in Japan, built in 1983, it was the first Disneyland to be built outside of the United States and in 2015 alone, the park drew in a staggering 16.6 million customers. Like most of its international cousins, Tokyo Disneyland is split into areas, 7 to be exact, including Adventureland, Fantasyland and Westernland, each with rides and attractions in keeping with their respective themes. Critter Country is the home of Splash Mountain, while Space Mountain is found in Tomorrowland. Toon Town is filled with Who Framed Roger Rabbit references, while the World Bazaar is where you can pick up all your souvenirs. There's a lot of ground to cover, so it might be a good idea to plan out your day before diving in so that you get a chance to see everything on your wish list.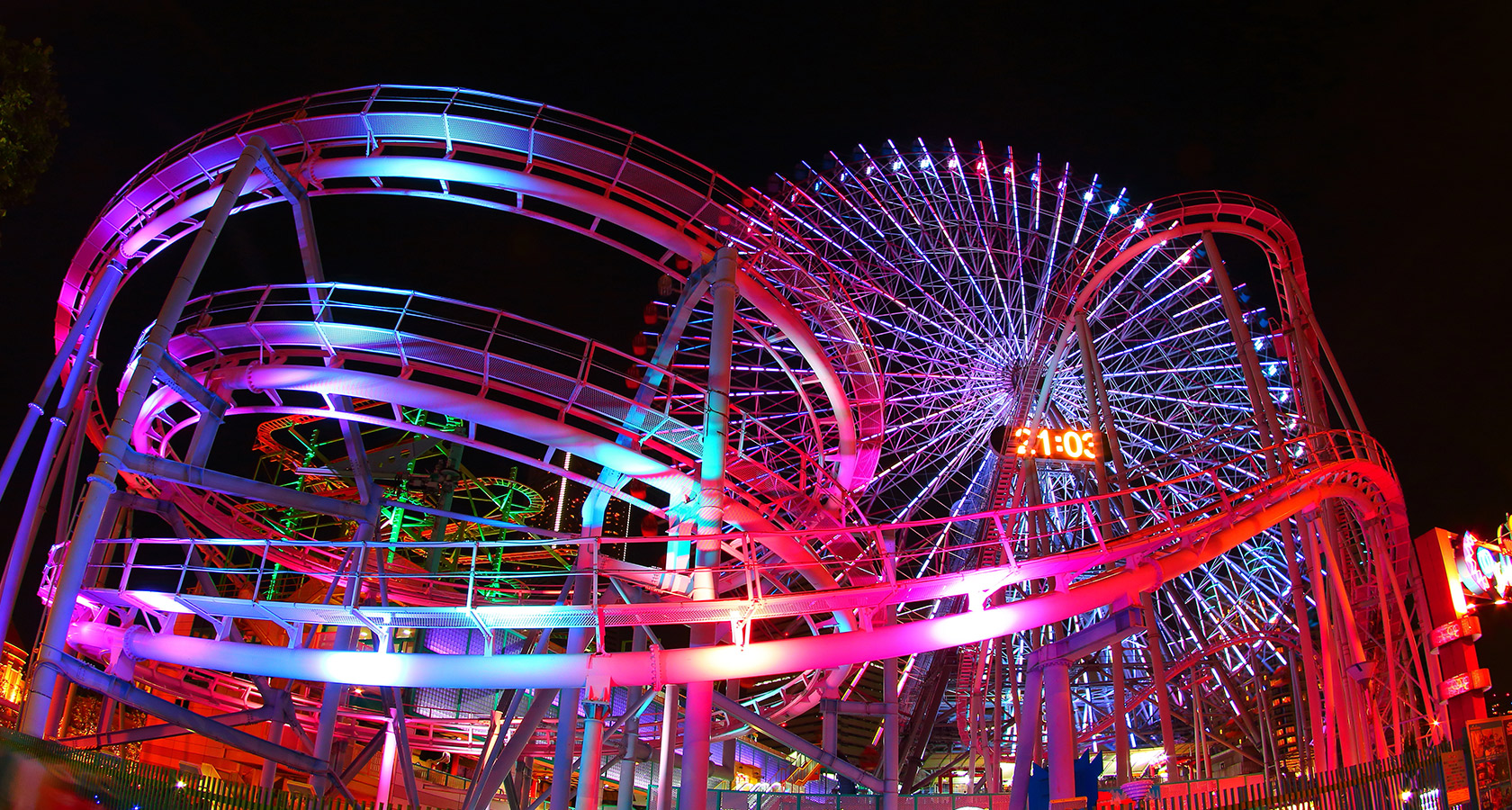 When built in 2002, the Okinawa Churaumi Aquarium was the biggest aquarium in the world, a title it held until 2005 when Georgia Aquarium took the top spot. The aquarium has four main tanks, the biggest of which has many whale sharks and manta rays. Against all the odds, the Churaumi has been able to breed several manta rays in captivity, and they are trying to replicate that success with the hopes of a whale shark breeding program. All in all, there are 740 different species in the aquarium, with over 25,000 animals calling Churaumi their home. There is a very impressive collection of coral, and a fascinating deep-sea tank, filled with weird and wonderful creatures. Those that have a tendency to worry about wild creatures in captivity, Churaumi is officially registered as a "Class 1 Animal Handling Business," so you can rest assured that all the animals are treated with the utmost respect and care.
Toei Kyoto Studio Park is a slice of life from the Edo period of Japan, where you can see how life was in yesteryear Japan. The park is owned by Toei Studios and is often used for TV dramas and movies filming period pieces. There are several streets to wander around, each with authentic looking buildings, stalls and decorations. It is an impressive 52,000 square meters in size, so if it weren't for the camera-snapping tourists, you could almost believe you'd stepped back in time. The park is ideal for both film and history buffs. Not only can you get an idea of what life used to be like in Japan, but you can also tread the same streets as some of Japan's biggest stars. You might even be lucky enough to see a shoot, as over 200 films are shot there every year. They also have regular ninja shows, which are great fun, and to top it all off, there is a ninja café, which doesn't really serve food loyal to the Edo Period, but is ninja themed and fun.
Sanrio is the king of cute in Japan, making a variety of goods covered in such iconic characters as Cinnamoroll, Jewelpet, My Melody and of course, Hello Kitty. Sanrio Puroland in Tama New Town, Tokyo, brings all these characters to life, with a variety of child-friendly attractions, including a boat ride, three live theatres, a movie theatre and a huge model of Hello Kitty's house, which guests can explore. Although the attractions are geared at Japanese people, with little to no translation for foreign audiences, the park still draws in huge international crowds. Many come to the park just to explore the huge gift shop, which is packed with Sanrio goods, some of them exclusive to the park. In the summertime, you can also enjoy the daily fireworks display, which adds to the festivities.