Tokyo is one of the versatile cities in the world! Whether you are interested in architecture or culture, shopping or theme parks, Tokyo has all the must see sights you cannot miss!
---
Japan Folk Crafts Museum (Mingeikan)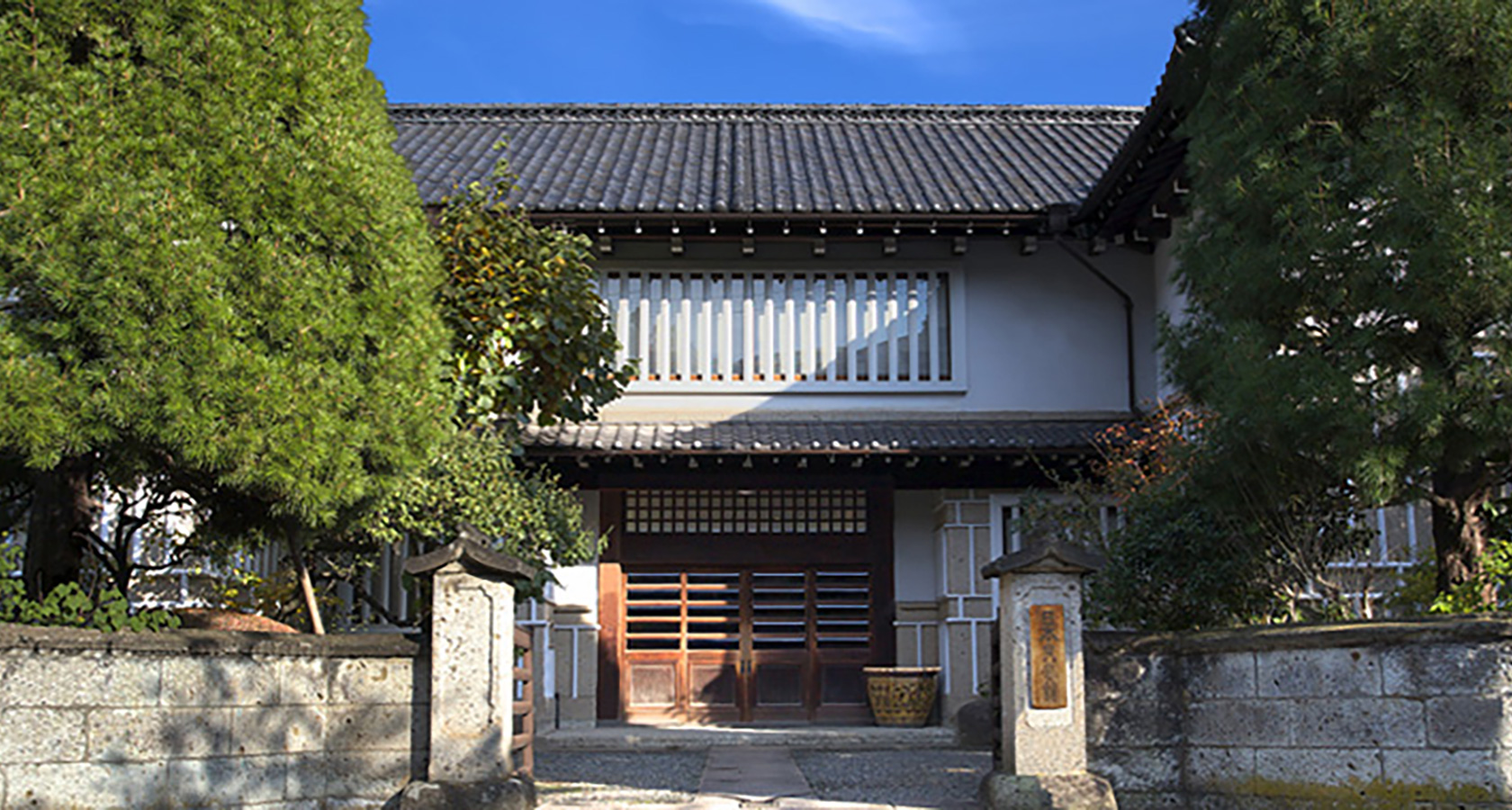 Dive into traditional folk art while exploring the Japan Folk Crafts Museum
Founded in 1936, the Japan Folk Crafts Museum promotes Mingei philosophy and handicrafts beauty to tourists across the globe. The Main Hall itself is a Registered Tangible Cultural Property of Japan while the interior is impressive in very much the same way. A special exhibition of Craft Works of the Joseon Dynasty is currently being held until 12 June. Unable to make it this time? Don't worry – more amazing exhibitions are coming!
CONTACT
Opening hours : 10am-5pmTuesday-Sunday; closed on Monday
Tel : +81 3 3467 4527
Address : 4-3-33 Komaba, Meguro-ku, Tokyo 153-0041 Komaba Todai-mae Station via Keio Inokashira Line, west gate
Website : http://www.mingeikan.or.jp/english/
---
Tokyo Tower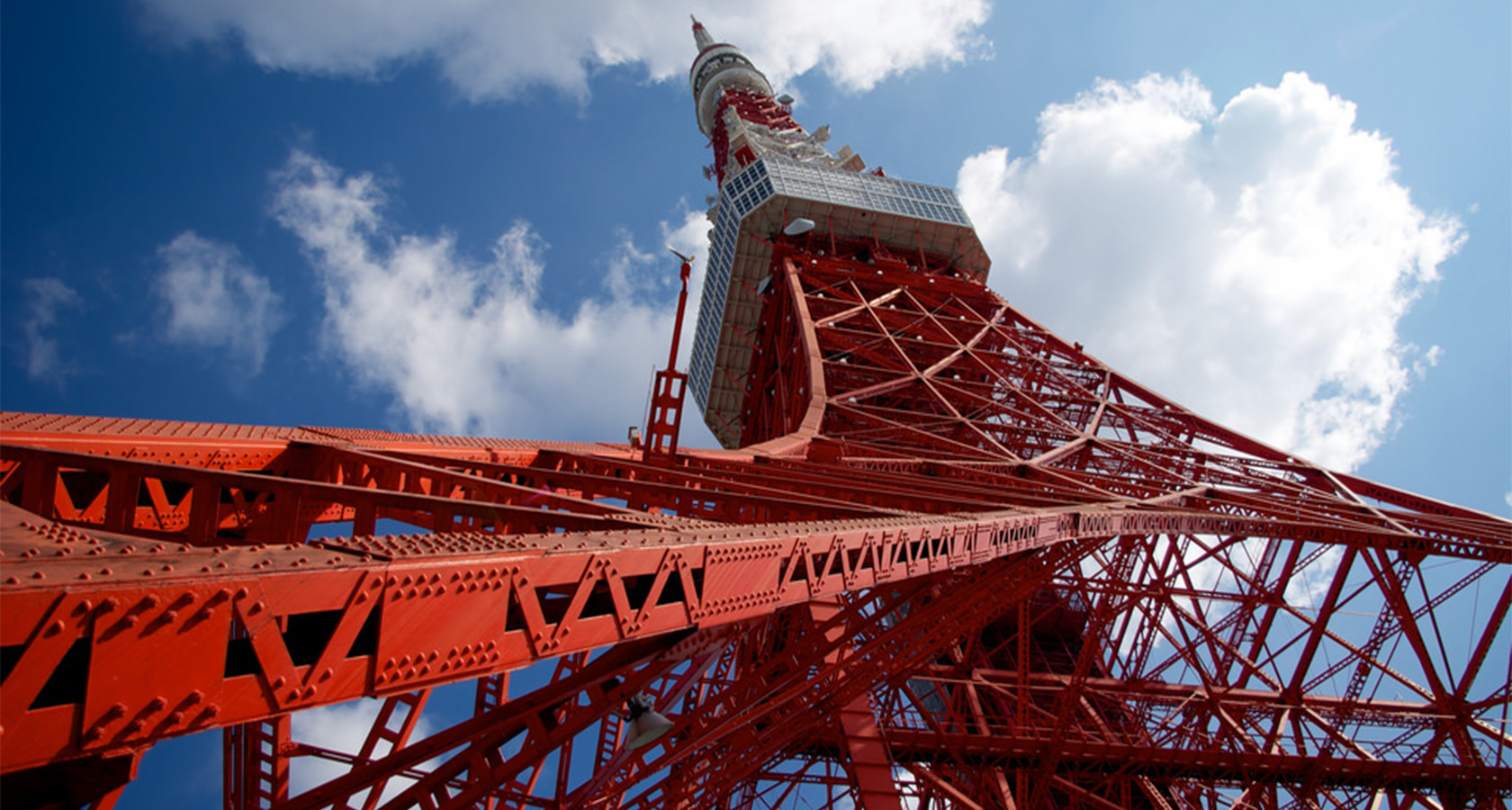 Gazing at the peak of the Tokyo Tower
Built in 1958, the Tokyo Tower was originally a radio tower and has gazed over the city for the last half century. The interior of the 333-metre Tower houses classic structures. At the 150-metre observation platform and 250-metre special observation platform, you can enjoy a bird-view of the city in bright lights. 'Foot Town' that's right beneath the Tower features an aquarium and numerous restaurants. You will never regret visiting this striking attraction if you are fond of scenic beauty and delicious food.
CONTACT
Opening hours : 9am-11pm, daily
Tel : +81 3 3433 5111
Address : 4-2-8 Shiba-Koen, Minato-ku, Tokyo105-0011 Kamiyacho Station (Hibiya line), exit 1; Onarimon Station (Mita line), exit A1; Akabanebashi Station (Oedo line), Akabanebashi exit.
Website : http://www.tokyotower.co.jp/
---
Mount Fuji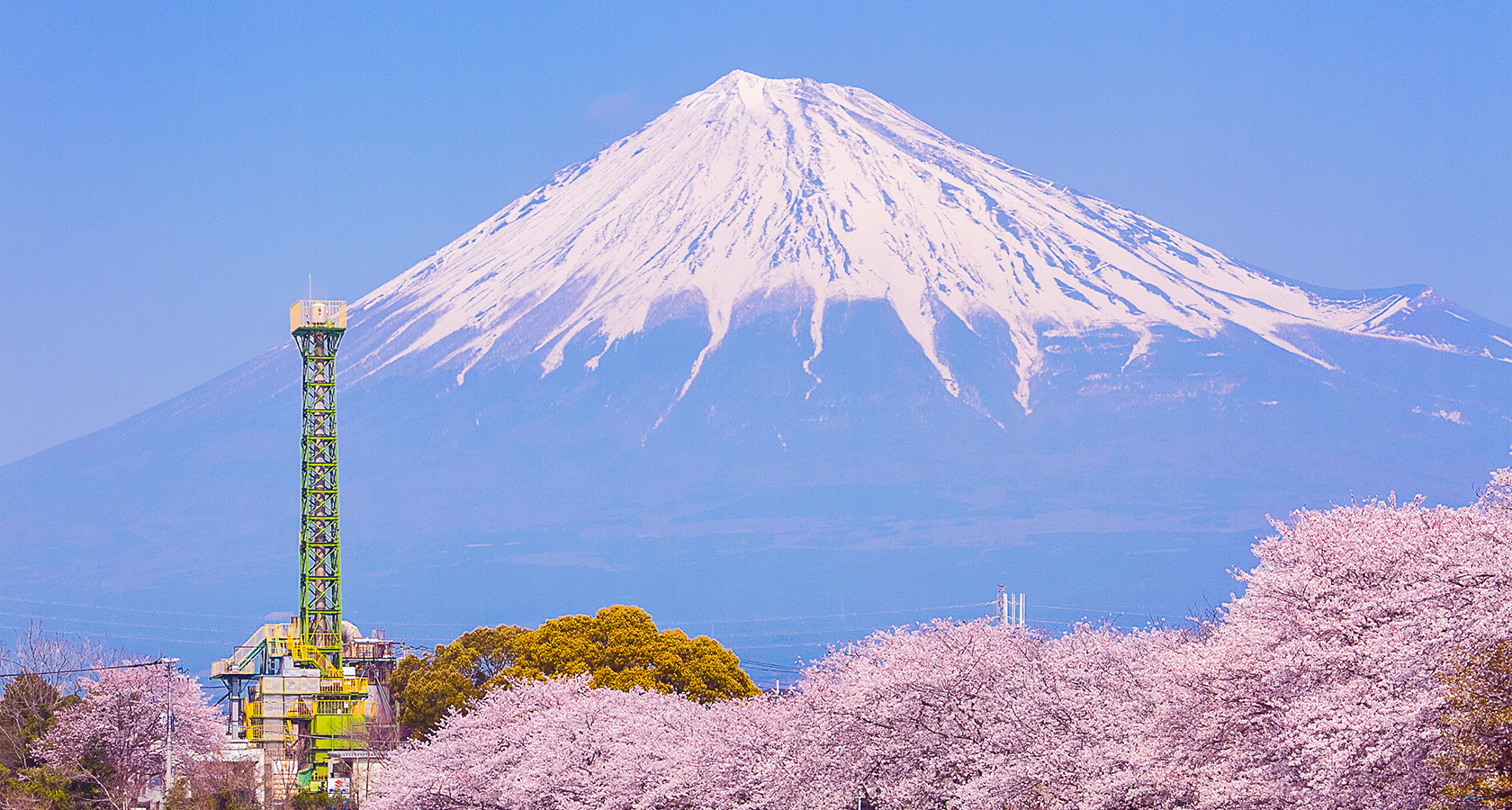 The sleeping giant, Mount Fuji, as stunning as always
With a height of 3,776-metre, Mount Fuji is the highest mountain in Japan and well-known for its scenic beauty. Listed as a UNESCO World Heritage, the magnificent Mountain is a must-see for nature lovers and explorers. More than one million people climb the Mount for its impressive geographical landscape like Lake Ashinoko and Owakudani in July and August. If you would like to be one of them, don't forget to consult the professionals.
CONTACT
Opening hours : Mon – Fri: 0900 – 23:00 ; Sat – Sun: 17:00 – 23:00
Tokyo
Address : Fujisan Station/Kawaguchiko Station; (Mountain Bus) Fuji-Subaru Line 5th Station Shinjuku Bus Terminal; (Expressway Bus) Fuji-Subaru Line 5th Station
Website : http://www.fujisan-climb.jp/en/index.html
---
Kabuki Theatre at Kabuki-za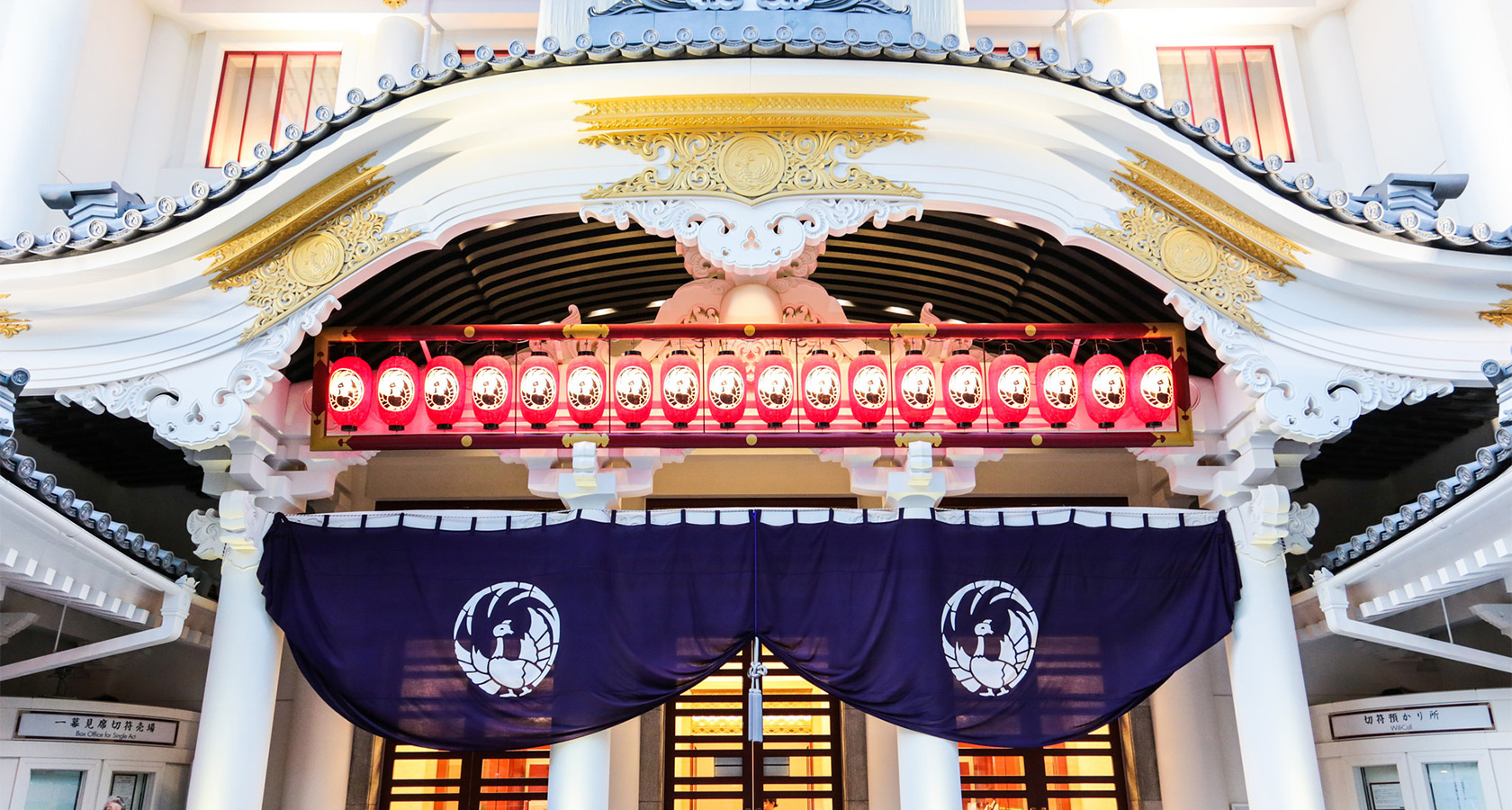 Japan's best-known traditional theatre art with gorgeous costumes
Kabuki is one of the most recognised Japanese classical theatre arts involving singing and dancing. It's known for its extroverted liveliness. Kabuki is performed in a highly stylised manner involving eye-catching costumes, dramatic makeup and extravagant wigs, as well as the exaggerated actions of its performers. Another feature of a kabuki performance is that it's usually just part of a story but not the entire one. The performance is in Japanese with English subtitles.
CONTACT
Opening hours : Mon – Fri: 0900 – 23:00 ; Sat – Sun: 17:00 – 23:00
Tel : +81 3 3545 6800, +81 3 6745 0333
Address : 4-12-15 Ginza, Chuo-ku, Tokyo Higashi Ginza Station Tsukiji bus stop
Website : http://www.kabuki-bito.jp/eng/contents/theatre/kabukiza.html
---
Tokyo Disneyland
Visit the much celebrated theme park
Tokyo Disneyland was the first Disneyland in Asia and it is every bit as amazing as you can imagine. The 115-acre theme park features traditional Disney elements like Jungle Cruise and Alice's Tea Party, as well as unique attractions like Star Tours: The Adventures Continue. Also, the park preserves the element of Country Bear Christmas show from American Magic. For those really wanting take their time, you can stay in Disneyland Resort Hotels and make a weekend of it.
CONTACT
Opening hours : 9am-10pm, daily (from 8am on weekends and holidays); admission ends one hour before closing
Tel : +81 45 683 3333
Address : 1-1, Maihama, Urayasu, Chiba Prefecture 279-0031 Maihama Station (JR Yamanote Line); (JR Keiyo Line)
Website : http://www.tokyodisneyresort.jp/en/tdl/
---
National Museum of Western Art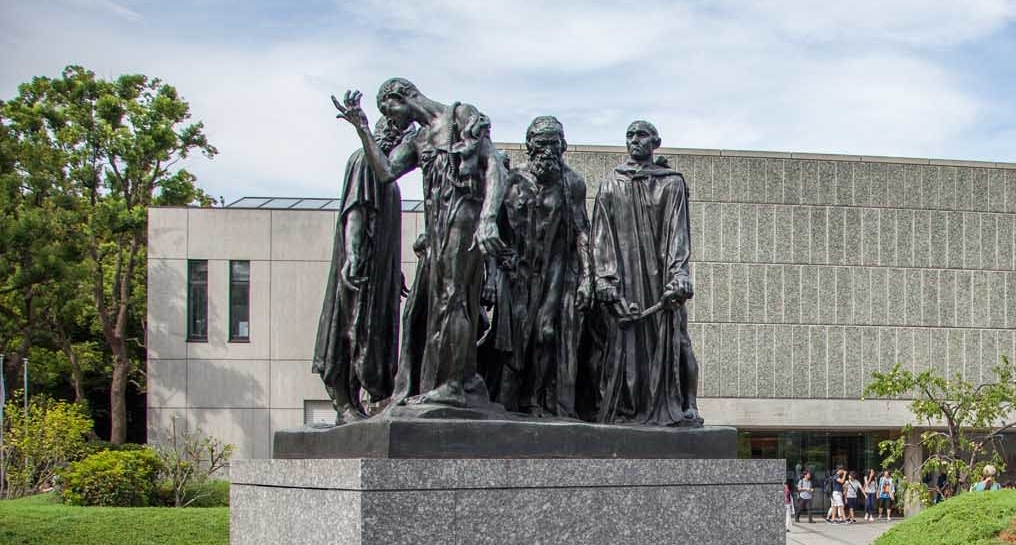 Visit the National Museum of Western Art for Western beauty seen through Eastern eyes
As the largest museum that focuses on Western masterpieces in Tokyo, the National Museum of Western Art can be quite appealing. A total of 5500 works are exhibited, including valuable pieces from the 14th to 20th centuries. Occasionally, you may bump into popular artists when the gallery invites them to talk. Special exhibitions are held on a seasonal basis, such as the upcoming Sacred and Secular: Israhel van Meckenem & Early German Engraving this summer.
CONTACT
Opening hours : 9.30am – 5.30pm (Fridays 9.30 – 8.00pm) ; Closed on Mondays
Tel : +81 3 5777 8600
Address : 7-7 Ueno-koen, Taito-ku, Tokyo 110-0007 Ueno Station via JR Yamanote Line, park exit; 7-minute walking from Keisei Ueno Station via Keisei Line
Website : http://www.nmwa.go.jp/en/
---
Shinjuku District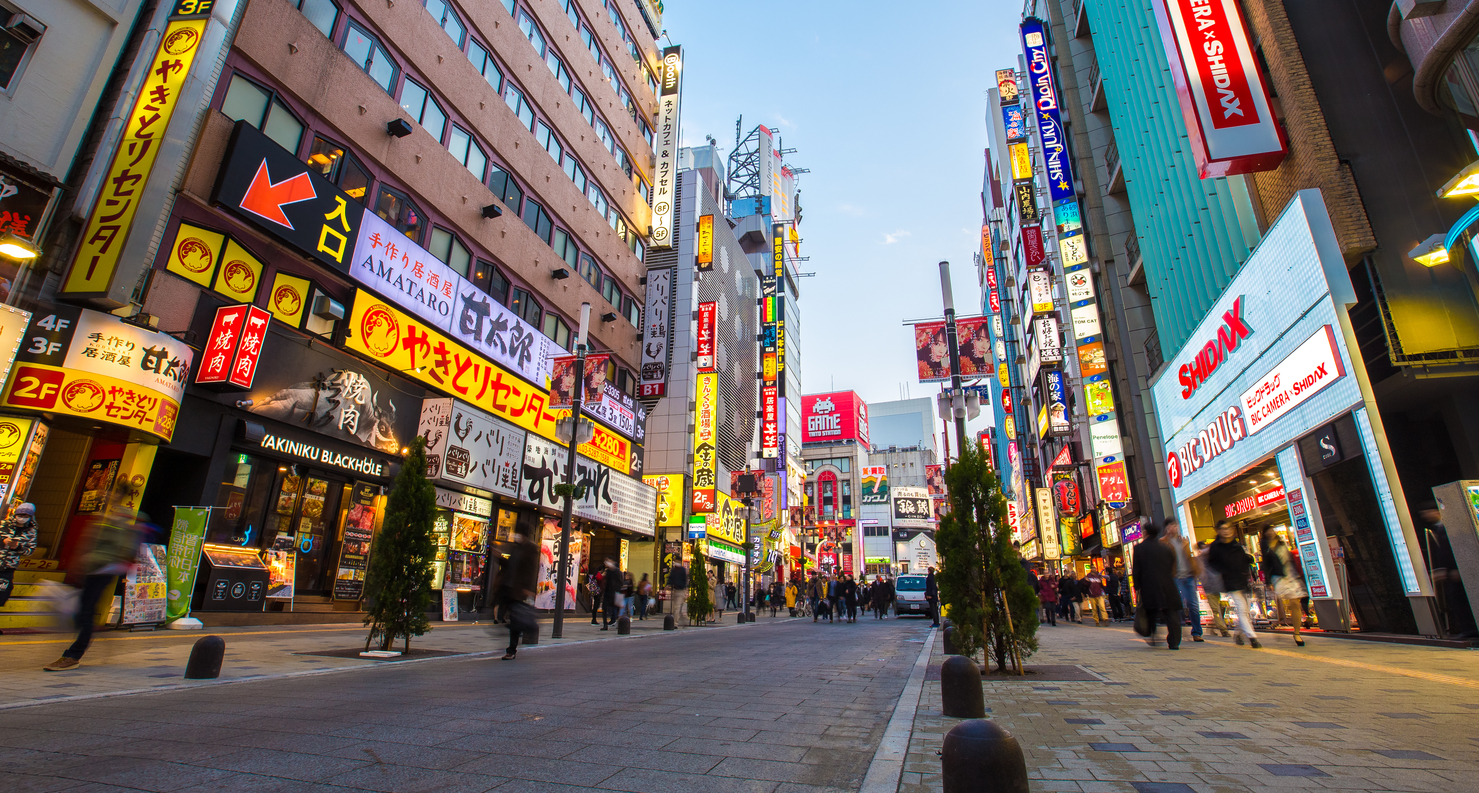 Spend a day watching amateur performers in weird and wonderful Shinjuku
Shinjuku is where it all happens – or seems to, anyway. Fashion trends are born here and watching amateur performers is the order of the day. Kabukicho (a very busy street in Tokyo and the largest red light district in Japan) is where you see all walks of life and soak up the buzz of Tokyo. Nights are dominated by traditional Japanese host and hostess bars, but prices can vary drastically, so travellers beware! Shinjuku Gyoen National Garden is also part of the fun neighbourhood, albeit a more tranquil part.
CONTACT
Tokyo
Address : Shinjuku Station (Yamanote Line)
---
Akihabara Station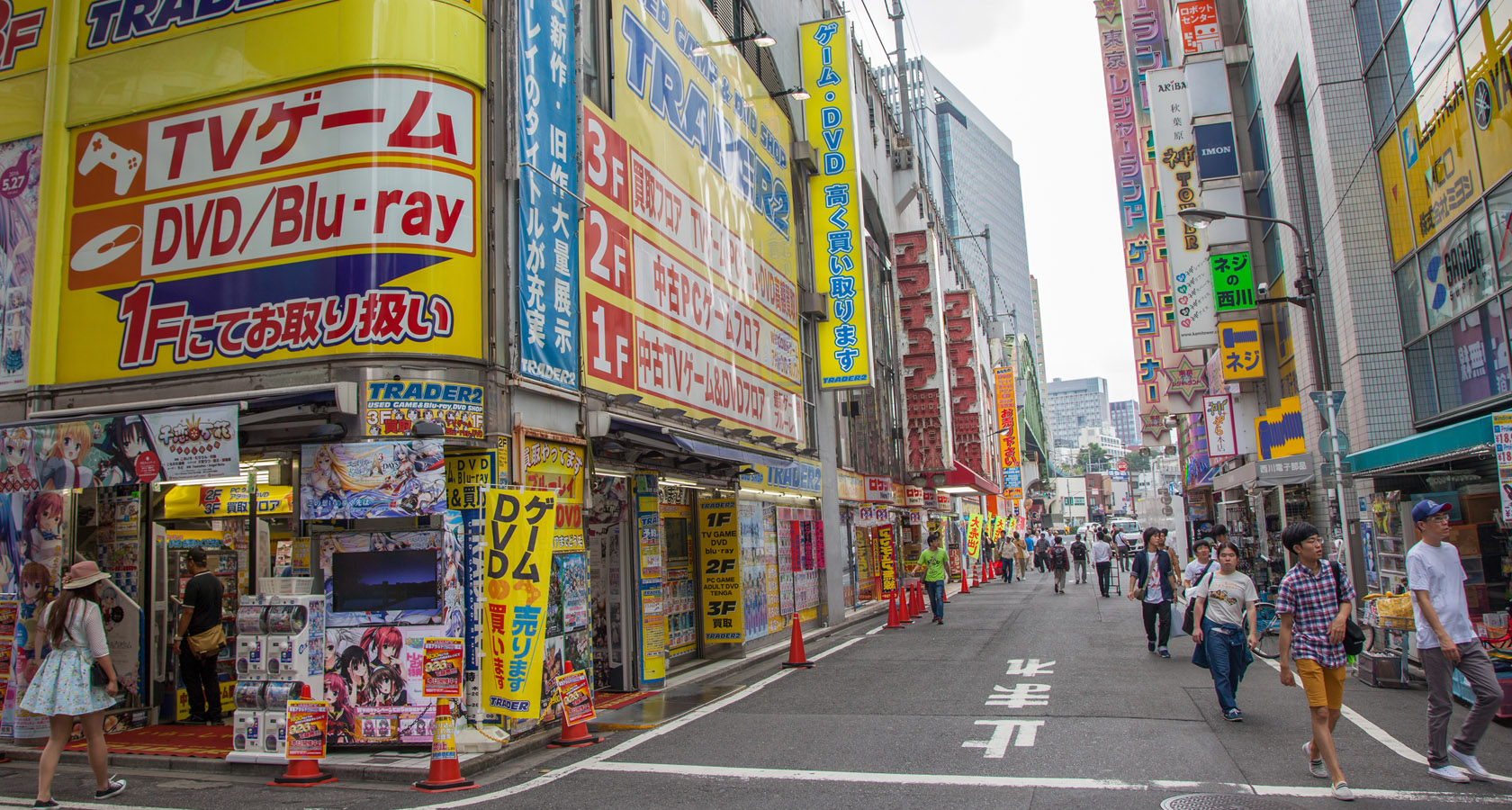 A new way of discovering electronics
Well-known for electronics shops and gamers, Akihabara is the location for many electronic businesses like Yodobashi electronic stores and Yamada Denki. You can find all sorts of technical gadgets here. It's a tech geek's paradise. On the kooky side, there are also numerous maid and gamer cafés with different gimmicks if you fancy a cuppa. Otaku culture is popular here, with boutiques specialising in anime and manga, such as Tokyo Anime Center and Mandarake.
CONTACT
Opening hours : 9.30am – 10pm
Tokyo
Address : Akihabara Station (Yamanote Line and Keihin-Tohoku Line)
---
Ginza Shopping District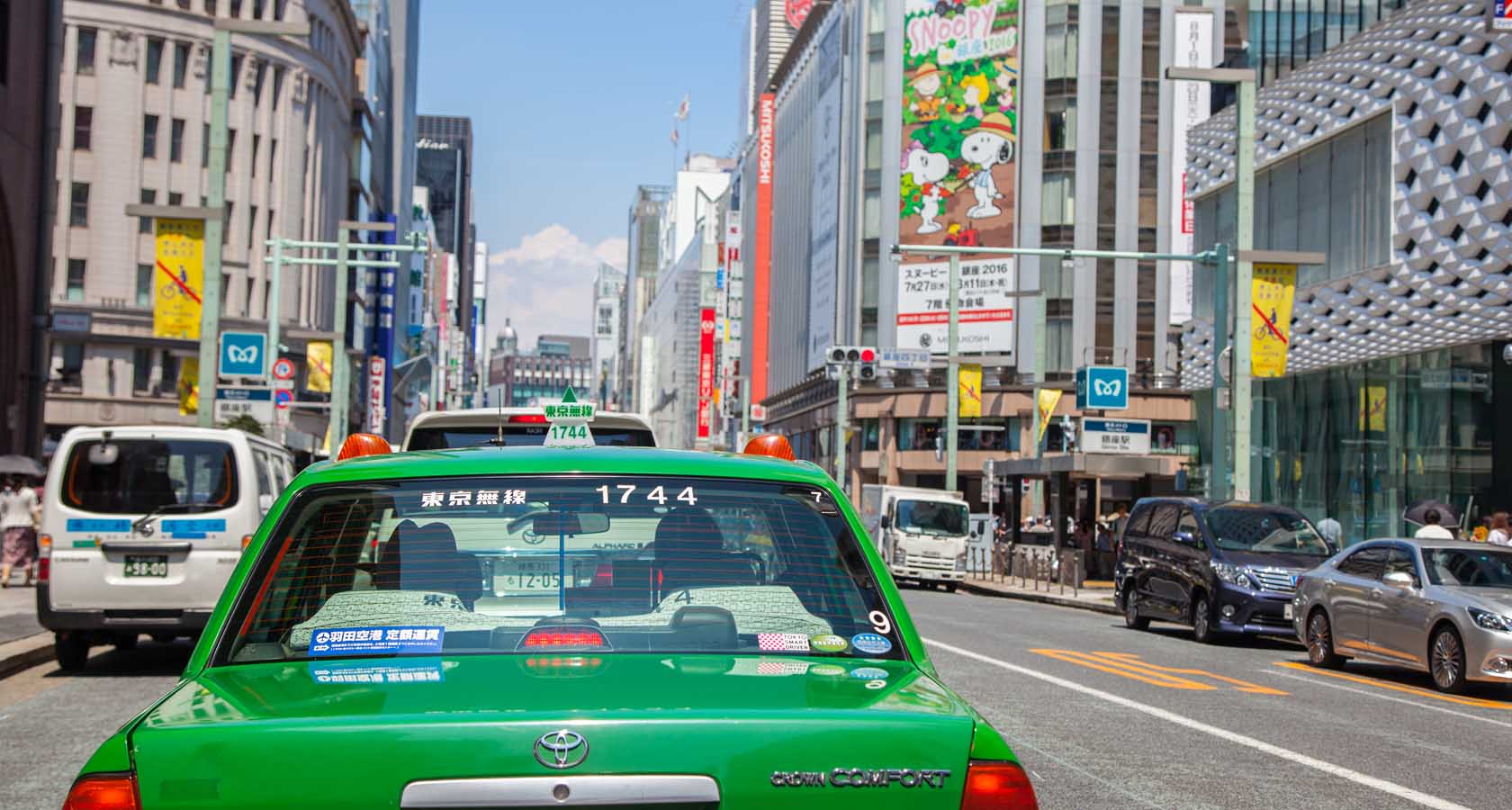 Ginza: the high-maintenance district that never sleeps
Ginza is as high-end as it gets, luxury boutiques meet members clubs. By day, it's high gloss fashion, a luxe shoppers dream. By night, it morphs into neon lights, fine-dining and private drinking dens. Wherever you go, make sure you are immaculately dressed and turned out at this sleepless locale.
CONTACT
Tokyo
Address : Ginza Station (Hibiya Line)
---
Tokyo Dome City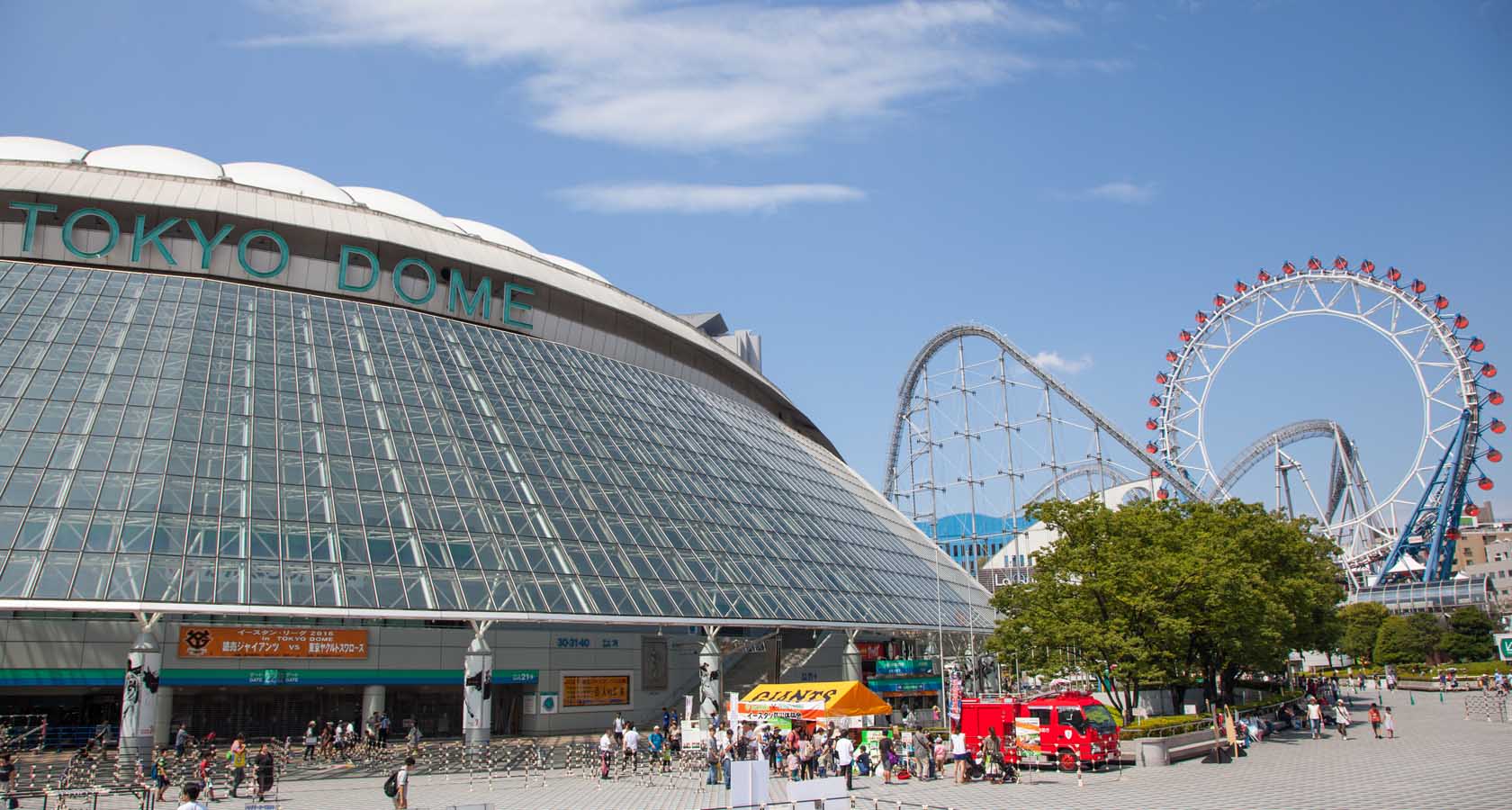 Check out 'Big O' & the first Ferris wheel without a centre
Right in the heart of the city stands the rather awesome Tokyo Dome City, the formidable entertainment complex that can cater for up to 55,000 people. Check out the first-ever Ferris wheel without a centre. Don't miss the famed 'Big O', where you can enjoy a tremendous Tokyo panoramic. For those ardent shoppers – fret not – there's plenty of shops and boutiques to keep you entertained.
CONTACT
Opening hours : 10am-10pm (varies by season and day of week)
Tel : +81 3 5800 9999
Address : 1-31, Ochiai, Tama, Tokyo 206-8588 Korakuen Station (Marunouchi Line); Suidobashi Station (JR Chuo-SoBu Line)
Website : https://www.tokyo-dome.co.jp/e/attractions/
---
Watch sumo wrestling tournaments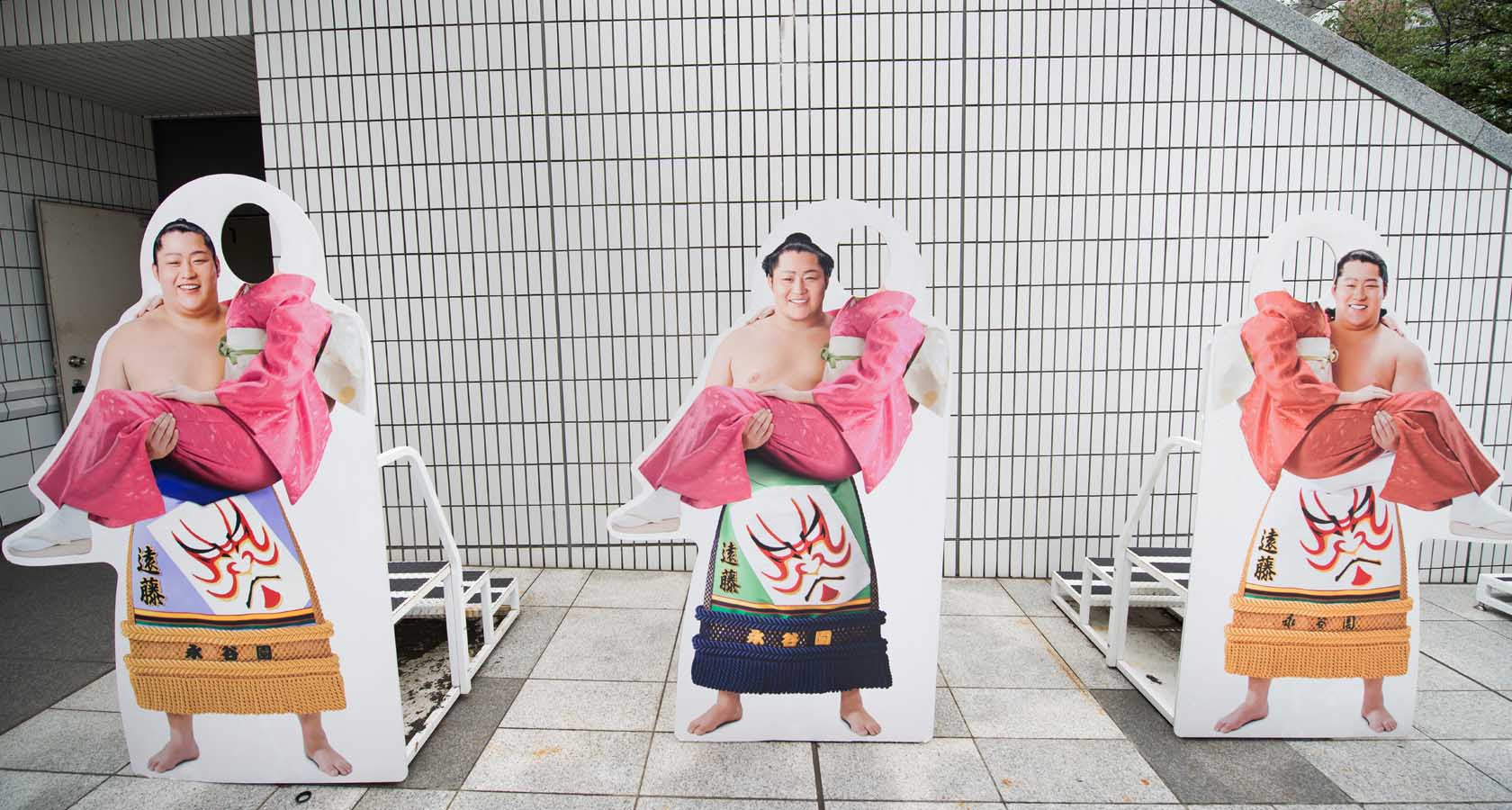 Experience sumo – a Japanese sport with more than 1,500 years' history
Sumo is traditional Japanese, full-contact wrestling derived from religious performances that entertained the Shinto gods in ancient times. Professional sumo wrestlers only wear Mawashi, the sumo belt, during the competitions. The wrestler claims victory by forcing his opponent out of the circular ring or by making him touch the ground with any part of his body other than his feet. Three grand tournaments are held each year. If you are lucky enough to be in Tokyo, you should be able to get a ticket to Ryogoku Kokugikan, Tokyo's National Sumo Hall.
CONTACT
Opening hours : 10am – 4.30pm
Tel : +81 3 3623 5111
Address : Ryogoku Kokugikan Sumo Hall (Japan Sumo Association), 1-3-28 Yokoami, Sumida-ku, Tokyo 130-0015 2-minute walk from JR Sobu Line Ryogoku Station West Exit 5-minute walk from Toei Oedo Line Ryogoku Station Exit A4
Website : http://www.sumo.or.jp/